THESE TWO COMPANIES SHOULD CORRELATE WITH EACH
OTHER IN THE AUTOMOTIVE THEME PLAY!!!
THE TWO COMPANIES IN QUESTION ARE DRBHCOM &
MCEHLDG.
LATEST NEWS LINKS:
PETALING JAYA: New vehicle sales are expected to pick up significantly next year due to economic recovery post-pandemic, improved consumer spending and new car model launches, according to research analysts.....for more Click the Link below.
https://www.klsescreener.com/v2/news/view/771497
Government extends SST exemption period to June 30, 2021 – 100% on new CKD cars, 50% for CBU
https://paultan.org/2020/12/29/government-malaysia-extends-sst-exemption-period-to-june-30-2021/
BASIC INFORMATION ON DRBHICOM
1. NTA : 3.39- still a huge discount to NTA
2. No of Shares issued : 1,933 million.
Related Links:
1. DRB-Hicom - Turning Around
Author: PublicInvest Publish date: Fri, 27 Nov 2020
2. PETALING JAYA: DRB-Hicom Bhd is seeing improving prospects as the transformation of its automotive unit Proton Holdings Bhd gains momentum.
Working in the the conglomerate's favour is also the recovery in the business of its 53.5%-owned postal delivery services unit, Pos Malaysia Bhd.
3. KUALA LUMPUR (Dec 3): CGS-CIMB Securities Sdn Bhd has retained its "add" call on DRB-Hicom Bhd with an unchanged sum-of-parts-based target price (TP) of RM2.35.
6. AMINVEST RESEARCH, TP:

2.49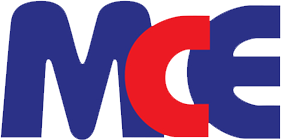 BASIC INFORMATION ON MCEHLDG
1. NTA : 1.6565- still at a discount to NTA
2. No of Shares issued : 48 million. One of the smallest in the whole BURSA MALAYSIA making it a "LIGHT" counter which can easily be manipulated.
3. 52-week High : 1.88 in early NOVEMBER 2020
Latest QR profit is two year high.
The Group is mainly engaged in the

manufacture, assembly and trading of automotive accessories

. The Group's leading products include anti-theft and remote keyless entry systems; parking, anti-hijack, microwave motion and power window anti-pinch sensors; power window regulator systems of scissor, cable, single arm and double-rail types; power window, instrumental panel and other functional switches; motor-driven door and trunk lid actuators; ignition key set systems, and automotive lightings, among others.
http://www.multicode.com.my/
MCE Holdings Berhad ("MCE") is pleased to announce that its wholly owned subsidiary, Multi-Code Electronics Industries (M) Berhad, had secured contracts to supply various mechanical parts for PERODUA new car models.
https://www.klsescreener.com/v2/announcements/view/3276901
https://multicode.com.my/customers/#!
LET'S SEE HOW THE SHARE PRICE MOVEMENT IN THE NEAR FUTURE FORBEARING ANY GOOD CORPORATE NEWS.
Disclaimer : The above opinion is never intended to be a BUY CALL whatsoever. I am sharing my observations ONLY based on fundamental; past history; current trading pattern; charts etc. Please make your own informed decision before buying this share or whatever share for that matter.
BURSAMASTER