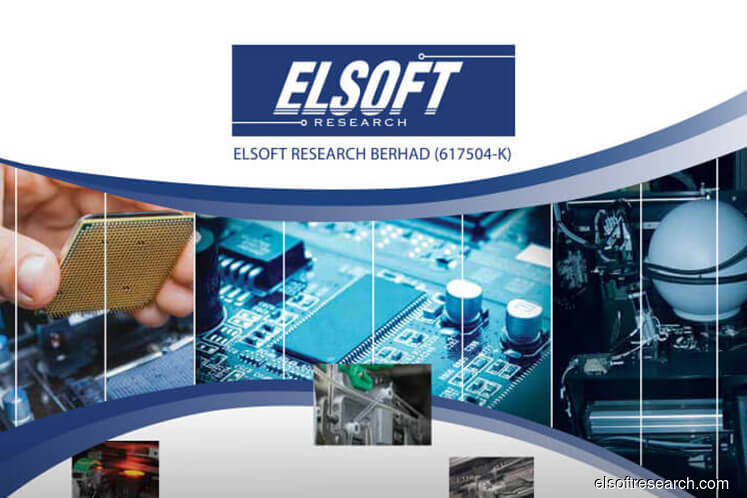 KUALA LUMPUR (Dec 12): RHB Retail Research said Elsoft Research Bhd may rebound further after it tested the RM1.13 support recently.
In its trading stocks note today, the research house said given that the stock has formed a "Bullish Harami" pattern on 11 Dec, this indicates a potential rebound.
"A bullish bias may appear above the RM1.13 level, with an exit set below the RM1.13 threshold.
"Towards the upside, the near-term resistance is at RM1.23. This is followed by the RM1.30 level," it said.
Ooi Kok Hwa: We are heading tech rally like Y2K due to Digital Transformation [Goreng Goreng]
Ooi Kok Hwa: Bull market in stocks has years to run
Ooi Kok Hwa: The share market will be extremely bullish!
Market Outlook Symposium 2018 - Ooi Kok Hwa
Goreng Goreng Goreng.....
Pentamaster and Elsoft expect record turnover [Goreng Goreng]
ELSOFT 赚幅傲视同行 | 下半年前景看俏 (Sinchew 26.11.2018) [Goreng Goreng]
ELSOFT posts record-breaking Revenue & Earning on 2018 Q3 [Goreng Goreng]
Elsoft may rise higher, says RHB Retail Research [Goreng Goreng]
Elsoft by CIMB FUNDTECH RADAR RETAIL RESEARCH [Goreng Goreng]
Jury still out on whether US-China trade war will benefit Malaysian semiconductor industry [Goreng Goreng]
Elsoft Research Berhad - 1-for-5 Bonus Issue & 2-for-1 Share Split
RHB: Elsoft have and indicative fair value of RM4.15- RM4.63 [Goreng Goreng]
Elsoft expects Automotive contribution to rise by a third in 2018 [Goreng Goreng]