Good Articles to Share

Author: Tan KW | Latest post: Sun, 21 Apr 2019, 5:26 PM

good article that i collected

P. Lynch
http://klse.i3investor.com/blogs/peterlynchlearntoearn/blidx.jsp
http://klse.i3investor.com/blogs/peter_lynch_one_up_on_wall_str/blidx.jsp
炒股的智慧 http://klse.i3investor.com/blogs/wisdom_in_stock_trading/bl
Author: Tan KW | Publish date: Sun, 21 Apr 2019, 5:26 PM

---
SHANGHAI: World leaders meeting in Beijing this week for a summit on China's Belt and Road initiative will agree to project financing that respects global debt goals and promotes green growth, according to a draft communique seen by Reuters.
The Belt and Road Initiative is a key policy of President Xi Jinping and envisions rebuilding the old Silk Road to connect China with Asia, Europe and beyond with massive infrastructure spending.
But it has proved controversial in many Western capitals, particularly Washington, which views it as merely a means to spread Chinese influence abroad and saddle countries with unsustainable debt through nontransparent projects.
The United States has been particularly critical of Italy's decision to sign up to the plan last month, the first for a G7 nation.
In an apparent nod to these concerns, the communique reiterates promises reached at the last summit in 2017 for sustainable financing - but adds a line on debt, which was not included the last time.
"We support collaboration among national and international financial institutions to provide diversified and sustainable financial supports for projects," the draft communique reads.
"We encourage local currency financing, mutual establishment of financial institutions, and a greater role of development finance in line with respective national priorities, laws, regulations and international commitments, and the agreed principles by the UNGA on debt sustainability," it added, referring to the United Nations General Assembly.
The word "green" appears in the draft seven times. It was not mentioned once in the summit communique from two years ago.
"We underline the importance of promoting green development," the draft reads. "We encourage the development of green finance including the issuance of green bonds as well as development of green technology."
The Chinese government's top diplomat, Wang Yi, said on Friday that the Belt and Road project is not a "geopolitical tool" or a debt crisis for participating nations, but Beijing welcomes constructive suggestions on how to address concerns over the initiative.
- Reuters
Author: Tan KW | Publish date: Sun, 21 Apr 2019, 5:25 PM

---
Rideshare company lied about market share, claim investors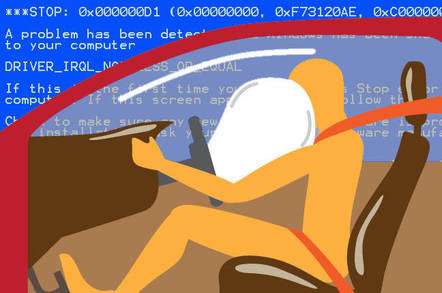 Rideshare company Lyft has been hit with two class action lawsuits by investors who claim the company lied about its market share.
The company went public last month, offering 32.5 million shares at a cost of $72 each. An initial spike in the price was followed by a drop, and while the shares recovered to $74 a week later they then dropped 23 per cent to $57 this week when competitor Uber released its own prospectus for an initial public offering (IPO).
In its prospectus, Uber claimed it had a 65 per cent market share – which put an immediate question mark over Lyft's claim to have 39 per cent market share. Mathematicians were quick to point out that 65+39=104.
One key part of Lyft's share pricing calculation was, according to its prospectus, that it had a 22 per cent ridesharing market share in December 2016 that had increased to 39 per cent in December 2018. Given Uber's dominance in the market, that claim caused some investors to give credibility to the IPO price that some analysts has previously thought would be lower.
In addition, it emerged that Lyft was recalling 1,000 of its bicycles due to injuries and other safety issues, representing 15 per cent of its bike-sharing fleet. In its IPO prospectus, Lyft made significant play of the fact that it has what it claimed was 75 per cent of the bike share market and it expected the size and value of that market to increase.
Both lawsuits from investors Brian Hinson [PDF] and Frederic Lande [PDF] make these same two points and reference the share price drop to $57. They both seek a class action lawsuit and a jury trial, claiming that both Lyft and its offices, directors and underwriters had put "materially false and misleading statements" into its prospectus as well as omitted relevant information.
It's an unfortunate black mark against what was initially hailed as a sign that tech stocks are back in fashion. There are a range of tech IPOs in the offing this year. This week Pinterest also went public and has so far been met with an initial surge (although we can't for the life of us understand why).
But the big test will come with Uber, which has been massively overpriced in private deals for years and whose prospectus has been widely mocked for pushing the dotcom boom mindset that a company doesn't need to actually make money so long as lots of people use its services. ®
https://www.theregister.co.uk/2019/04/19/lyft_class_action_lawsuits/
Author: Tan KW | Publish date: Sun, 21 Apr 2019, 5:09 PM

---
MANHATTAN: Elon Musk and the US Securities and Exchange Commission will have another week to resolve a legal fight over his tweeting habits after saying they're making progress and need more time.
In a joint letter to US District Judge Alison Nathan, Tesla Inc's top executive and the securities regulator said they haven't been able to resolve a legal dispute over how Musk posts news about his electric-car company. The judge agreed and gave them until April 25.
The two sides had reached a settlement in October that required Musk to seek approval before tweeting any information about the company that investors might view as material. However in February, Musk tweeted - without having it reviewed - that Tesla would make 500,000 cars this year, then corrected himself that that was an annualized figure.
The SEC asked the court to hold him in contempt for violating their deal over the post. And at the end of a hearing earlier this month, Nathan urged both sides to "put on your reasonableness pants" and work something out.
She ordered both to sit down for at least an hour and reach an agreement on how to amend their settlement, or risk her making a decision on whether to hold the billionaire CEO in contempt.
Hours after news of the extension, Musk continued to tweet, making sheep jokes with the Museum of English Rural Life and changing his profile picture to a ram. Shortly afterward he posted: "My Twitter is pretty much complete nonsense at this point," before more tweets about memes and sheep.
In the run-up to the decision on the delay, Musk defended his February tweet about the car production target, saying he was just repeating information that Tesla had already disclosed. The SEC disagreed, asking Nathan to find Musk in contempt and consider hefty fines as punishment. Nathan refused to make an immediate decision, saying both sides needed to eliminate ambiguities in the earlier settlement.
The fight dates back to Musk's Aug 7 tweet that he had "funding secured" to take Tesla private, sending the shares surging.
After an investigation, the SEC sued, saying Musk had misled investors. Musk and Tesla resolved the dispute by agreeing to each pay US$20mil, without admitting wrongdoing.
Musk hasn't let the current dispute rein in his tweeting, even while the two sides were working toward a revised deal. This past weekend, he repeated his February claim, responding to another Twitter user's post with "Tesla will make over 500k cars in next 12 months."
- Bloomberg
Be the first to like this.
Fish and Chips
Elon Musk is the last great US innovator! There's no new blood currently especially in 5G! Perhaps only Elon Musk will innovate 6G but i think China may be able to persuade him to do it in China! There's a big problem in US for innovators! It's too expensive, too regulated and above all those who succeed will be hunted and destroy just like Elon Musk! So US deserve to be left behind by China innovators!
Fish and Chips
6G will replace 5G! What is 6G, well, you don't need land based towers because mini satelites will do the job even better! That's why Elon Musk is the only innovator that can do it since he has Spacex!
Fish and Chips
I have gut feeling Elon Musk will sell Tesla to China and focus on Spacex! US regulators are hunting him day and night just because they want him to fail! This is the sad part of US today!
Author: Tan KW | Publish date: Sun, 21 Apr 2019, 5:08 PM

---
TOKYO: Nintendo Co shares jumped after China's Tencent Holdings Ltd won approval to distribute one of the company's games for its Switch console, a sign the Japanese company may benefit from growth in the world's largest games market.
Tencent received approval for the test version of New Super Mario Bros U Deluxe for the handheld device, according to a notice on the website of China's Guangdong provincial culture and tourism department. A Nintendo spokesman confirmed that Tencent had applied for the sale of Switch hardware, but could not comment specifically on the Guangdong approval, saying it was just one part of the entire process. Nintendo's stock surged as much as 17%, the most on an intraday basis since September 2016.
Tencent could prove an invaluable ally for the Kyoto-based company in China where gamers have historically shunned consoles in favor of smartphones and PCs. The alliance could provide a jolt to growth prospects for the Switch. Nintendo in January cut its outlook for the console's shipments, raising questions about demand for the three-year-old device.
"With its huge gamer population, China is like a dry sponge for Nintendo," said Hideyuki Ishiguro, a senior strategist at Daiwa Securities Co. "We're now starting to see a scenario for Switch sales to continue increasing and for earnings growth."
Shares of other Japanese game publishers like Capcom Co, Square Enix Holdings Co, and Bandai Namco Holdings Inc also rose more than 3% after the news. All three release software for the Switch, raising prospects of sales on the mainland.
China is the world's largest gaming market, but consoles accounted for less than than 2% of industry revenue in 2018, researcher Newzoo estimated last year. Microsoft Corp. and Sony Corp. have seen limited demand since releasing their newest consoles on the mainland in 2014 and 2015, as gamers have opted to play free titles on their phones instead of spending hundreds of dollars on dedicated gaming devices.
But the Tencent partnership may put Nintendo on different footing from its Western rivals, with the prospect of a strong distribution network and the marketing prowess of a household name with Chinese consumers.
Nintendo's family-friendly series like Zelda and Pokemon may also receive a warmer reception from Beijing regulators, which have hurt PlayStation and Xbox demand by not approving more-violent blockbusters like Grand Theft Auto and Call of Duty.
- Bloomberg
Author: Tan KW | Publish date: Sun, 21 Apr 2019, 5:08 PM

---
TOKYO: Nomura Holdings Inc's chief executive vowed to keep Japan's biggest brokerage independent and quickly implement his latest turnaround plan as a slumping share price puts the question of a potential merger in focus.
"We cherish the strengths and utility that we have through our independence as a Japanese financial group," CEO Koji Nagai said in an interview in Tokyo yesterday. "It's not going to happen that we'll become part of a financial company elsewhere. We're not thinking about such a thing."
Nagai, 60, this month unveiled plans to cut US$1bil of expenses from Nomura's struggling global trading and investment banking business, a move that has already resulted in dozens of job cuts worldwide.
The firm's valuation is close to the biggest discount to global peers in two decades, as investors digest whether the restructuring plan will end years of overseas losses since it bought Lehman Brothers Holdings Inc operations in 2008.
Nomura is among firms worldwide that have been battling to compete with Wall Street banks since the global financial crisis, prompting some to consider mergers as a solution. Deutsche Bank AG and Commerzbank AG are now in talks on a potential deal as the German government seeks a "national champion" for its exporters.
Yet Nagai doused any speculation for a similar move in Japan, saying he's not interested in teaming up the 94-year-old brokerage with Mitsubishi UFJ Financial Group Inc, the nation's biggest bank. MUFG already has an investment-banking alliance with Morgan Stanley, and is the US firm's largest shareholder.
Nagai signalled that he may step down before the completion of the three-year overhaul as long as it goes smoothly. Two previous efforts since he became CEO in August 2012 failed to sustain an earnings recovery overseas, where Nomura has only posted an annual profit once during his reign.
"I will take responsibility until things get on track," said Nagai, who is Nomura's longest-serving CEO in more than 30 years. He said it would be "natural" for him to leave in less than three years. Overseas operations will probably start generating annual profit if Nomura achieves 60% of its US$1bil in wholesale business cost cuts in the year ending March as planned, he said.
Nomura is on course to post its first annual net loss in a decade when it reports earnings next Thursday. It lost 101.3 billion yen (US$905mil) in the nine months ended December, thanks mainly to write-downs including of its acquisition of Lehman Brothers operations in Europe and Asia.
Shares of Nomura have gained 4% since the revamp was announced on April 4, and are down 31% over the past 12 months. It's trading at 0.54 times the book value of its assets, close to the cheapest relative to global financial companies in the 20 years since Bloomberg began tracking the data.
Analysts have questioned how Nomura can grow revenue after cutting front-line trading staff. Nagai is pivoting toward what he calls "client-focused" businesses, such as advisory, which tend to be less volatile. However, he suggested that it's too early to get into details on where revenue growth will come from as the restructuring program has just started.
"What we are saying is, let's remove our old clothes and put on something that matches the new era," he said. "What we do in our new clothes is something that we should tackle later."
Nagai isn't entirely in retrenchment mode. He said he may look to acquire wealth management assets in Asia excluding China to make the most of the region's growing ranks of rich people. "If there's a good opportunity, we will naturally consider it," he said, without elaborating on potential targets.
At home, Nagai said he wants to swiftly launch the securities venture being formed with messaging platform provider Line Corp once the regulator approves it. The company filed a registration application to the Financial Services Agency in late March, he said.
- Bloomberg
Author: Tan KW | Publish date: Sun, 21 Apr 2019, 5:08 PM

---
LONDON: A collapse in volatility across currencies is leading fund managers to scour every corner of the market for profit opportunities.
Central bank inaction has helped push measures of price swings to the lowest in years. Fund managers from Amundi Asset Management to Allianz Global Investors say this is causing them to turn away from traditional bets on the dollar and euro and toward emerging markets, carry trades and taking cheap punts in options.
"The cost of being wrong in options has never been lower," said Timothy Graf, head of EMEA macro strategy at State Street Bank & Trust.
"This really is where the current environment is interesting."
Here's what other portfolio managers and strategists are advising for a low-volatility world:
> Look at emerging markets
The lack of big moves across developed markets means currency traders "need to venture into the darker corners of liquid emerging-market currencies," according to Swissquote Bank SA's head of market strategy Peter Rosenstreich.
The spread between Group-of-Seven and emerging-market volatility is widening. Hedge funds have begun re-weighting emerging markets versus the dollar, according to Lyxor Asset Management's senior cross-asset strategist Philippe Ferreira.
Using the yen as a funding currency to buy the Indian rupee, Chinese renminbi or Philippine peso would have yielded significant gains, according to Societe Generale SA strategist Kit Juckes.
> Bet on carry
Carry also looks attractive in this environment. This strategy of betting on divergence in interest rates is doing well, with a Bloomberg index measuring carry returns from eight emerging markets funded by the dollar gaining for a third week.
"I describe the current environment as everyone sitting on their hands not wanting to do too much," said Andrew Cole, a fund manager at Pictet Asset Management. "That's why carry trades are popular right now."
> Take some risk
An upside of the confoundingly low levels of volatility is that it's cheaper to take risks. According to State Street's Graf, it's worth taking directional bets while the cost is so low. He points to dollar-yen calls as an opportunity to make some profit.
Some Asian sovereign investors and large hedge funds have been using low-cost option structures such as butterflies and double no-touch trades to boost their trading revenue, according to traders in Europe, who asked not to be identified because they aren't authorized to speak publicly.
"Low volatility means little movement in the markets and by definition makes it more difficult to extract alpha out of FX moves," said Andreas Koenig, head of global currencies at Amundi. "We are expressing more and more positions via options."
> New playbook
Traders need to throw away the old playbook in range-trading markets, said Allianz's Brzezniak. A low-volatility environment makes it harder to make money on trend or momentum strategies as the moves tend to be short-lived.
> Nimble on pound
The pound has been trading in an even tighter range than its peers since the Brexit deadline was extended until October, with volatility slumping. The key to making profits in this environment is timing to take advantage of brief periods of volatility on headlines, said BlackRock Inc's chief fixed-income strategist Scott Thiel.
"There's going to be volatility within a relatively narrow range, so the willingness to trade within that range can be fruitful if you get the range right," he said.
- Bloomberg