MP SPEAKS | Whenever one thinks of the Electronics and Electrical (E&E) Sector in Penang, the images which come to mind immediately are big multinational companies (MNC) such as Intel, B Braun and Broadcom.
While established MNCs in the E&E sector have a long history in Penang, what is much less well known are the number of Large Local Companies (LLCs) which have emerged as part and parcel of the E&E landscape. With the right level of support and coordination, these companies can drive the next stage of growth for the E&E sector in Malaysia.
Most of the local E&E players in Penang started off as suppliers to the many MNCs which made Penang their operations and manufacturing hub in South-East Asia, starting with Intel in the early 1970s. As the scale and sophistication of these MNCs grew, the local E&E players also grew in tandem.
Some, such as Inari Amertron have surpassed RM1 billion in annual revenues and have listed on the KL Stock Exchange (KLSE) by being the main supplier of outsourced semiconductor assembly and testing (Osat) equipment to a small number of multinational companies.
Others, such as NationGate Solution, with revenue surpassing RM500m per annum, have chosen to remain in private hands and operate as an Electronics Manufacturing Services (EMS) provider manufacturing hundreds of finished and semi-finished products to a diverse range of customers around the globe.
But these local players don't merely assemble or supply component parts to the big MNCs.
Some, such as Greatech Integration, make machines which are used to assemble and test component parts. These are machines which are critical to the process of automation that is part of the Industry 4.0 landscape.
Pentamaster, a KLSE-listed company, designs and makes high end automated machines for components testing across a variety of products and industries including mobile devices, the automotive sector and semiconductors.
Vitrox, also a listed company, is a global leader in providing automated machine vision inspection solutions to the E&E industry.
As components have become smaller and more complex, it has become almost impossible for manual inspections to be done. The machines made by Vitrox allows testing to be done using high resolution cameras and X-rays with a very high precision.

My impression, prior to visiting these E&E players, was that we could not compete against companies from China in the making and exporting of E&E machinery.
To my surprise, not only where Malaysian companies beating their Chinese counterparts, they were much more competitive than many European machine designers and makers.
During my visits to these companies over the past three months, I found some common trends.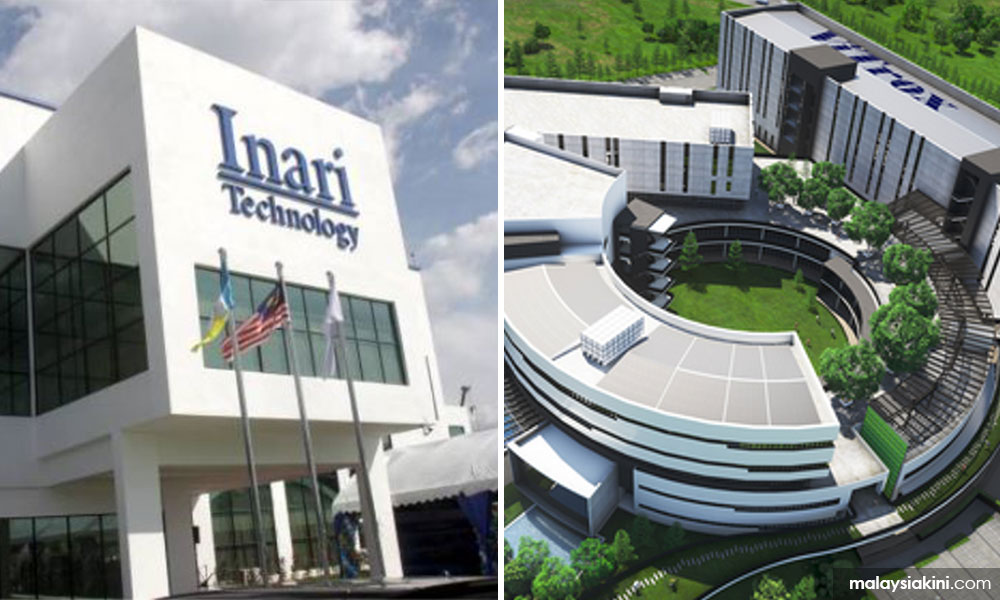 Firstly, all of these local players were expanding by either opening up new factories or increasing the floor space in their existing facilities. Inari has built a new facility in the Batu Kawan industrial area (photo, left). Vitrox recently opened its 450,000 square foot campus (photo, right) in Batu Kawan, complete with its own vegetable garden, training facilities and meditation area, and is already planning to expand.
Secondly, all of them saw the US-China trade war as an opportunity for them to grow their export business to both countries.
Thirdly, all of them have invested heavily in Research and Development (R&D) capabilities. They see this as a necessary investment in order to stay ahead of their competitors.
When I visited Pentamaster's facility in Bayan Lepas, for example, I found more than 300 designers working on how to improve the efficiency and productivity of its testing solutions.
Fourthly, these are amongst the most advanced companies in Malaysia in terms of Industry 4.0 adoption whether it is Big Data Analytics, Systems Integration or the Internet of Things (IOT).
Fifthly, all of them wanted to grow the local E&E ecosystem so that more local players can grow and contribute the supply chain.
Roles ministry and gov't agencies can play
There are a number of ways in which International Trade and Industry Ministry and other related government agencies can work together to help grow the local E&E players especially in relation to the Industry 4.0 / Industry 4WRD policy that was launched in October 2018.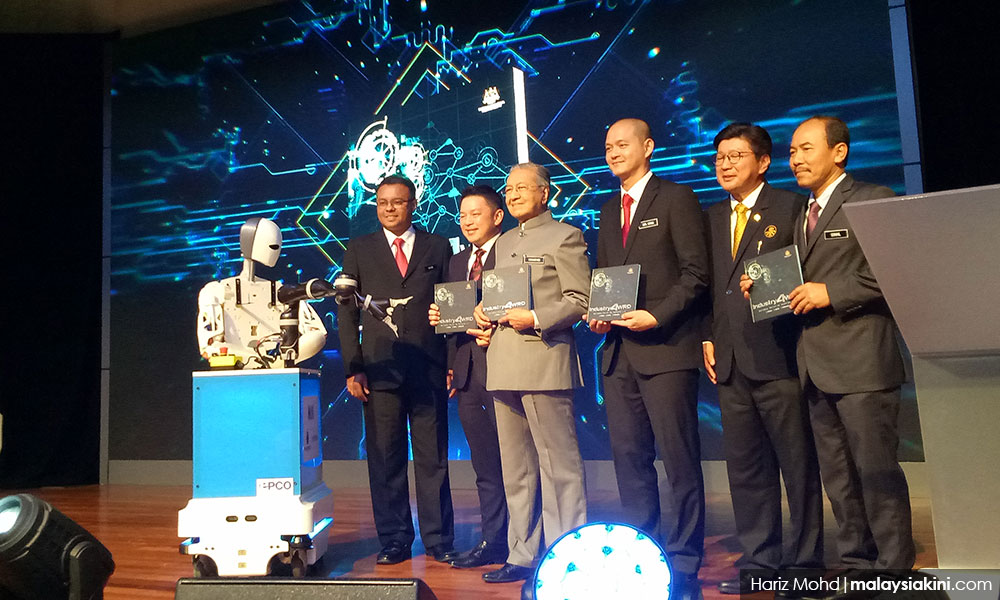 Firstly, matching grants via the Domestic Investment Strategic Fund (DISF), which is managed by the Malaysian Investment Development Authority (Mida), can be used to fund R&D activities in new technologies in the E&E sector.
In the past, the DISF was used by companies such as Vitrox as capital to purchase and test out their vision inspection prototypes. Moving forward, some of the DISF funding which is related to Industry 4.0 initiatives will be given priority.
Secondly, homegrown service solutions to Industry 4.0 adoption will be highlighted and publicised, especially to the SME community.
This is not to say that service solutions and providers from foreign MNCs cannot be used in Industry 4.0 adoption. But it is likely that most SMEs would not be able to afford the prices charged by foreign players.
In addition, local players, including some of the LLCs, would have more relevant experience to share with local SMEs in the implementation of Industry 4.0 standards since all of them were once SMEs.
Vitrox, for example, has developed and rolled out its own V-One digitisation platform which can be integrated to other parts of the manufacturing as well as back and front end IT and ERP systems. They are not sharing this technology with other E&E players in Penang and elsewhere.
Experior, a relative newcomer to the field of testing consultancy, have mostly MNCs and LLCs are their clients but would be interested to share their expertise as ex-INTEL engineers, to other players including local SMEs.
Thirdly, E&E clusters such as the Penang Automation Cluster (PAC), can and should be supported to create a more vibrant and dynamic local E&E landscape so that the large players can support the up and coming players to be part of the product and R&D supply chain.
The PAC, which was first announced in February 2017, is an industry-led initiative which is supported by the government.
The investment in this cluster comes from Vitrox, Pentamaster and Walta with the land being purchased from the Penang Development Corporation (PDC).
The cluster, once completed, aims to house various SMEs who can carry out activities including precision engineering and sheet metal fabrication, tooling, machining, finishing and coating services, all of which are necessary to produce the component parts to make the high end testing equipment which are designed and manufactured by the three main shareholders.
Whether or not such clusters can be replicated in other parts of the country remain to be seen. But this is at least a good model of how local companies can invest in local capabilities that will build up the local supply chain ecosystem for the industry in the long-run.
Fourthly, funding will be provided to improve and upgrade the high speed broadband facilities in Industry 4.0 rollout areas including in areas with many E&E players which are at the forefront of using Internet of Things (IOTs) and systems integration in their manufacturing processes.
The bandwidth required to keep the various machines 'talking' to one another is increasing with the increase in sophistication as well as the number of devices which need to be hooked up to the wireless infrastructure.
Fifthly, we need to provide skilled workers who are Industry 4.0 equipped to the E&E industry. The National Dual Training Scheme under the Human Resources Ministry is one such programme. The double tax deduction for other Industry 4.0 related training schemes will also encourage other providers to get involved in this area.
Important part of manufacturing sector
While the Industry 4.0 policy is targeted towards players in the manufacturing sector, it cannot be denied that the E&E sector is one of the most important within the manufacturing sector.
It makes up approximately 28 percent or RM80 billion of the RM283.3 billion manufacturing output in Malaysia, according to the recently released fourth quarter GDP figures. The manufacturing sector comprises 23 percent of the RM1.23 trillion total GDP (all real figures).
The E&E sector also grew by 6.4 percent in 2018, the second highest growth rate in the manufacturing sector behind transport equipment and repair activity.
The E&E sector is even more important as a driver of exports. It contributes RM380.8 billion or 39.4 percent of total merchandise exports in 2018. E&E exports grew by 11 percent in 2018 which is higher than the 6.7 percent growth in overall exports recorded.
Despite the uncertainties surrounding this sector, in light of the US-China Trade War, the long term prospects for Malaysian companies are bright, and I look forward to many of SMEs in this sector joining the ranks of the LLCs.
With the right incentives, funding and cooperation by the state and federal governments, Penang's success can be enhanced and also replicated elsewhere in Malaysia.
---
ONG KIAN MING is the Bangi MP and deputy International Trade and Industry minister.
The views expressed here are those of the author/contributor and do not necessarily represent the views of Malaysiakini.
https://www.malaysiakini.com/news/464112