WHEN appliance maker, Dyson, decided to end its contract with ATA IMS Bhd premised upon allegations of forced labour indicators, it ought to trigger alarm bells!
In the past, we saw actions against those in the rubber glove and plantation sectors. Now, we are confronted with allegations of forced labour indicators in the electrical and electronic (E&E) sector.
MTUC (Malaysian Trades Union Congress) Penang Division had in the past expressed its concerns of forced labour indicators in sectors beyond the rubber glove and plantation sectors.
We had opined that a cross section of economic activities would fail to confirm with the threshold forced labour indicators. We even said back then that "… we are inclined to believe that it would be a fact in all other sectors that employ migrant guest workers" (Malaysiakini, July 19, 2020).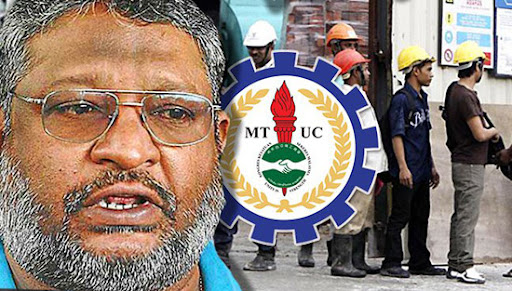 The case of ATA IMS seems to suggest that the Government needs to cast its net to a wider spectrum of employers to ascertain the depth of non-compliance with forced labour indicators.
We are convinced that a comprehensive audit – not limited to micro, small and medium enterprises but to encompass wider sectors such as tourism, hotels, etc – would unearth glaring instances of non-adherence to forced labour indicators.
We in the MTUC wish to reiterate that we are convinced that abuses of forced labour indicators prevail in a cross of economic activities and that the reported cases are but the tip of the iceberg.
Human Resources Minister Datuk Seri M. Saravanan is reported to have stated that forced labour allegations are hurting investors' confidence and we concur with him on the issue.
But what ought to concern him more is the US Government's recent decision to downgrade Malaysia from tier 2 to tier 3 of the Trafficking In Persons (TIP) dossier.
The double whammy of the US TIP downgrading and increasing concerns of forced labour indicators prevailing in the country would – without any iota of doubt – hurt our country's reputation in attracting investments.
Our nation has no option but to act – and act with a sense of utmost urgency – in addressing the real problems of exploitation of the workers whether Malaysians or guest migrant workers.
Unless we demonstrate a sincere commitment to confirm with accepted labour standards, we will be shunned by investors. – Dec 2, 2021
Veeriah is the Malaysian Trade Union Congress (MTUC) Penang Division's secretary.
https://focusmalaysia.my/the-case-of-ata-ims-a-tip-of-the-iceberg/