NOW SHOWING: The Trilogy of FAST & FURIOUS Shows, PART 6 B
6 PLUS 1
Can you buy these two stocks
Pharma / 7081
Duopharmabiotech Bhd / 7148?
It is important to study on the financial quarters ;
Financial quarters announced
Pharma / 7081 date announced
EPS
20 Feb 2020 -68.45
19 May 2020 +8.57
19 August 2020 +3.82
Expecting to announce 20th November 2020 "X" estimated 3.82x2=7.64
Total -48.42 (negative earning per share)
Duopharma Biotech Bhd / 7148
Financial quarters date announced
EPS
13 Feb 2020 +1.76
18 May 2020 +1.98
13 August 2020 +2.15
29 November 2020 estimated 2.15x2= +4.3
Total 10.19 x 15.71per = 1.60
RHB downgrades Duopharma to 'sell' following overdose of vaccine hope
/

July 29, 2020 10:43 am +08
KUALA LUMPUR (July 29): RHB Investment Bank Research has downgraded its rating of Duopharma Biotech Bhd to "sell" at RM2.82, with an unchanged discounted cash flow (DCF)-derived target price (TP) of RM1.95 and 31% downside.
In a note today, RHB analyst Alan Lim said the downgrade followed a media report which stated that packaging of the prospective Covid-19 vaccine will not be exclusive to Duopharma and Pharmaniaga Bhd.
"We maintain our earnings estimates as we have not imputed any earnings contribution from the potential vaccine.
"Although the company is fundamentally strong, a valuation of +3.98SD (standard deviation) means its share price has run up purely on SPECULATION.
We expect no positive surprises for the second quarter ended on June 30, 2020 (2QFY20) and FY20F earnings," he added.
Lim said the New Straits Times, quoting Science, Technology and Innovation Minister Khairy Jamaluddin, had reported that the selection of companies to package the Covid-19 vaccine (once it has been developed) will not be limited to Duopharma and Pharmaniaga.
He said this followed an initial report by theedgemarkets.com on July 14 that Duopharma and Pharmaniaga were selected to undertake the fill-and-finish processes of the Covid-19 vaccine.
Lim noted that Duopharma's share price had surged 76% in the past one month with no change in the company's fundamentals.
"At RM2.82, Duopharma is trading at 30.5 times FY21F price-earnings ratio (PER). Although it is fundamentally strong, we believe that the huge premium is not justified in the absence of an immediate catalyst which would improve earnings significantly for the near term.
"We expect Duopharma to announce its 2QFY20 results in August. Earnings should match expectations with no major positive surprises."
Lim expects Vitamin C sales to be strong in 2QFY20.
However, he said sales of pharmaceutical products to private hospitals were likely to be weak due to a low occupancy rate.
With no surprises seen for 2QFY20, Lim said FY20F earnings growth is also limited at 6%.
At 9.42am, Duopharma had shed four sen or 1.42% to RM2.79, with a market capitalisation of RM1.93 billion. The stock saw some 4.7 million shares traded.
Moderna Inc
13 July 2020 USD94.85
24 August 2020 USD64.88
Just look at Moderna highest price at 13 July was USD94.85, if vaccine mRNA-1273 if has been discovered successfully, the price will spike up. Instead, from 13 July 2020 it has fallen on 24 August to USD64.88.
It shows clearly that no vaccines have been discover. Fallen at 32%.
So in short, definitely Moderna Inc has not discover the vaccines mRNA-1273 successfully.
Would you want to buy on for the two Malaysian stocks
Pharma / 7081 and
Duopharma Biotech Bhd / 7148
purely on speculation and RHB research expects no positive surprises for the second quarter of this year. And for overall 2020, no positive higher earnings.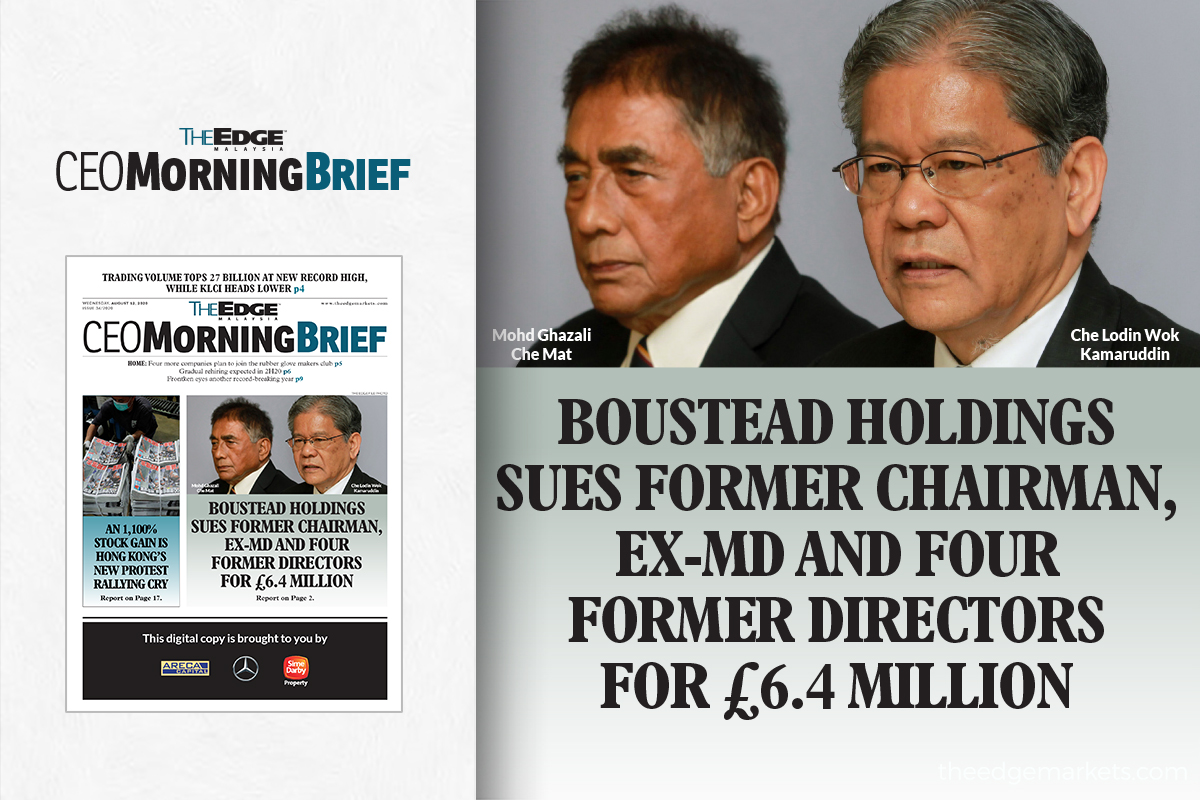 SOURCE: https://www.theedgemarkets.com/article/boustead-holdings-sues-former-chairman-exmd-and-four-former-directors-%C2%A364-million
Pls read carefully, this is current report by the
On the current situation by Boustead, Malaysia on the
5 previous Board of Directors (including the previous MD) for
BREACHING THEIR FIDUCIARY OBLIGATIONS AS DIRECTORS UNDER COMPANIES ACT 1965
SUM INVOLVED RM 35.37 millions
=======================================
(i) sum involved is RM 35.37millions and not small amount
(ii) AND NOT OLD REPORT thru WhatsApp, etc
(iii) To be honest, some of my close investors have interest to invest in the pharmaceutical stocks, and upon ongoing researches manage to find the skeletons in the closet.
When some of the investors in this forum requested for further information,
the necessary replies as per their request.
Likely, when the management of some rubber gloves stocks run into some
the necessary reports will be issued, too
IT'S HIGHLY DANGEROUS AS THERE ARE ONGOING COURT CASES BETWEEN THE 5 DIRECTORS OF ITS PARENT COMPANY (BOUSTEAD HOLDINGS) FOR RM35 MILLION.
Do not hold your hot potato unless you want to get burn.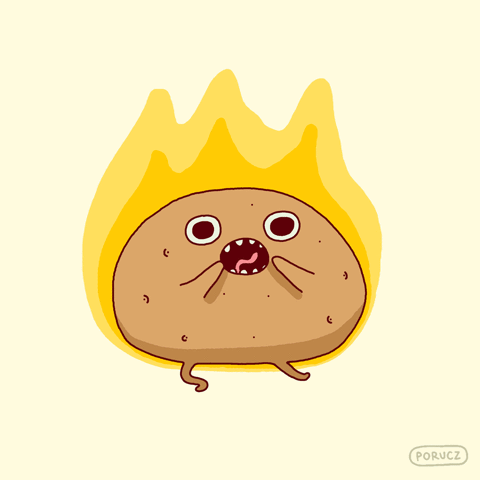 LAST TO HOLD THE SHARE WILL FIND THEMSELVES BURNED
============================================================================
DO NOT MISS THESE 6 COMPANIES ,
(1) ?
(2) ?
(3) ?
(4) ?
(5) ?
(6) ?
SPECIAL REPORT
(A) Medical Gloves Market to Witness Robust Growth in Coming Years: P&S Intelligence
(B) KSSC BHD/5192
============================================================================
PLEASE STUDY CAREFULLY ON THIS SPECIAL REPORT ISSUED
AUGUST 24, 2020, 04 :30ET
Medical Gloves Market to Witness Robust Growth in Coming Years: P&S Intelligence
NEW YORK, Aug. 24, 2020 /PRNewswire/ -- According to the market research firm P&S Intelligence, global medical gloves market valuation to cross $20,435.6 million by 2030, growing at a CAGR of 10.8% during 2020–2030.
The key driver for the medical gloves market is the increasing prevalence of infectious and highly contagious diseases, including Zika, Ebola, severe acute respiratory syndrome (SARS), Middle East respiratory syndrome (MERS), and COVID-19. For instance, beginning in December 2019, the COVID-19 pathogen has already infected
over 8 million people and claimed more than 780,000 human lives till August 2020.
Get the sample copy this report @ https://www.psmarketresearch.com/market-analysis/medical-gloves-market-report/report-sample
This has given the medical gloves market a boost, as several organizations, including the World Health Organization (WHO) and Centers for Disease Control and Prevention (CDC), have mandated the use of gloves in medical settings. Moreover, several infectious diseases, such as Creutzfeldt–Jakob disease, Ebola hemorrhagic fever, and whooping cough (pertussis), have no vaccine or cure, which is why the usage of gloves is being strongly stressed upon when coming in contact with the mucosa, blood, or injured skin of infected people, so that disease transmission can be limited.
Browse report with detailed TOC on Medical Gloves Market Research Report: By Raw Material (Latex, Nitrile, Vinyl, Neoprene), Application (Examination, Surgical), Sterility (Non-Sterile, Sterile), Type (Non-Powdered, Powdered), Distribution Channel (Indirect, Direct), End User (Hospitals, Clinics, and Diagnostic Centers, Ambulatory Surgery Centers) - Global Industry Analysis and Growth Forecast to 2030 @ https://www.psmarketresearch.com/market-analysis/medical-gloves-market-report
In the immediate future, the larger revenue contribution to the medical gloves market will be made by direct distribution channels. This is because healthcare facilities usually require supplies in bulk, which is why they prefer ordering them from the manufacturer itself. This way, even the manufacturers remain profitable, as they do not have to share their earnings with third-party distributors.
Hospitals, clinics, and diagnostic centers have been the most productive end users in the medical gloves market till now, due to the rising prevalence of chronic and acute diseases, number of hospital visits, and volume of surgical and examination procedures at such medical settings.
Presently, North America is the largest medical gloves market, because of its expanding healthcare sector, rising awareness about the significance of using medical gloves in healthcare settings, and increasing prevalence of chronic diseases in the region. For instance, the U.S. currently accounts for large number of COVID-19 case count and mortality rate. In the next decade, Asia-Pacific (APAC) is projected to experience the most rapid industry advance, owing to the growing geriatric population and COVID-19 cases, rising demand for gloves in regional diagnostic centers, clinics, and hospitals, and increasing surgery and medical examination volume.
Players in the medical gloves market are rapidly expanding their operations, to make the most of the rising demand for such products.
For instance, in March 2020, Top Glove Corporation Bhd publicized plans to increase its annual medical glove production to 345 billion pieces, keeping in mind the rampage being caused by COVID-19. The company said that the demand for these medical supplies from the 158 COVID-19-infected countries is set to rise by 7.8% on a year-on-year basis.
Make enquiry about this report @ https://www.psmarketresearch.com/send-enquiry?enquiry-url=medical-gloves-market-report
In the same way, five new administrative buildings and medical product manufacturing plants were opened by B. Braun Melsungen AG in Malaysia in April 2018. The company took this measure to strengthen its position in the country's pharmaceutical solutions, infusion therapy, and surgical instrument industries.
The major companies in the global medical gloves market are
SUPERMAX Corporation Berhad,
Top Glove Corporation Bhd,
Hartalega Holdings Berhad,
Halyard Health Inc.,
Cardinal Health Inc.,
Kossan Rubber Industries Bhd,
B. Braun Melsungen AG,
Paul Hartmann AG,
Kimberly-Clark Corporation,
Medline Industries Inc.,
Mölnlycke Health Care AB,
McKesson Corporation,
Ansell Ltd., ( that has association with Careplus Group Berhad )
Semperit AG Holding,
Sun Healthcare (M) Sdn Bhd /Adventa Berhad ,
Cypress Medical Products LLC,
Riverstone Holdings Limited,
Robinson Healthcare Ltd.,
Dynarex Corporation, and SHIELD Scientific B.V.
Browse Other Reports
Genomics Market - https://www.psmarketresearch.com/market-analysis/genomics-market-revenue
Lancet Market - https://www.psmarketresearch.com/market-analysis/lancet-market
About P&S Intelligence
P&S Intelligence is a provider of market research and consulting services catering to the market information needs of burgeoning industries across the world. Providing the plinth of market intelligence, P&S as an enterprising research and consulting company, believes in providing thorough landscape analyses on the ever-changing market scenario, to empower companies to make informed decisions and base their business strategies with astuteness.
Contact:
Prajneesh Kumar
P&S Intelligence
Contact: +1-347-960-6455
Email: enquiry@psmarketresearch.com
Web: https://www.psmarketresearch.com
SOURCE P&S Intelligence
Also from this source
Automotive Adhesives and Sealants Market to Generate Revenue...
Telemedicine Market to Witness Robust Growth Ahead: P&S...
Explore More news releases in similar topics
REMARKS
WE, AS MALAYSIANS ARE EXTREMELY EXCITED ON THIS SPECIAL REPORT HIGHLIGHTING ON THE IMPORTANCE OF HEALTHCARE PRODUCTS,
WITH EMPHASIS ON OUR 6 MALAYSIAN COMPANIES OUT OF
20 OTHER WORLD CLASS COMPANIES.
AS INVESTORS, WITH THE ABOVE REPORT, WILL OFFER THE COMING INVESTORS GREATER CONFIDENCE ON THE NAMED
6 MALAYSIAN COMPANIES THAT ARE LISTED IN KLSE, Malaysia
(1) Supermax Corporation Berhad / 7106
(2) Topglove Corporation Berhad / 7113
(3) Hartalega Holdings Berhad / 5168
(4) Kossan Rubber Industries Bhd / 7153
(5) Ansell Ltd ( Careplus Group Berhad) / 0163
(6) Sun Healthcare (M) Sdn Bhd / Adventa Berhad / 7191
============================================================================
WHO announces COVID-19 outbreak a pandemic
As World Health Organization (WHO) announced Covid-19 outbreak as a pandemic, glove stocks naturally became attractive to KLSE investors.
Followed by healthcare related equipments such as face masks, PPE, hospital beds and inter-related medical equipments and finally the most offensive products are
(i) Sanitizers.
(ii) Glove Hand Formers / Moulds for production of gloves .
(iii) Glove Dipping Systems
============================================================================
IN SHORT, 1 PICTURE SAYS A THOUSAND WORDS,
1 VIDEO SCENE SAYS ALL THE POSITIVE WORDS
PLEASE SEE THE ABOVE 2 LINKS ON ANSELL, AUSTRALIA
KSSC/5192
HIDDEN GEM
IN GLOVE DIPPING LINE SYSTEM
MEGA CUSTOMERS ARE
TOPGLOVE
KOSSAN
RIVERSTONE FACTORY BASED IN MALAYSIA,
RIVERSTONE HOLDINGS LIMITED/SGX: AP 4
IS LISTED IN SINGAPORE
LATEXX PARTNER, MALAYSIA AND OTHERS.
WAIT TO LIMIT UP VERY, VERY, VERY SOON
First target ------ RM 1.00
Second target---- RM 1.50 and above.
Of course, most of the investors, at this time - on 1 SEPTEMBER 2020
claimed that the 2 target prices are just " wild dream " and not able to achieve successfully,
Much to their surprise, the first target will achieved VERY, VERY, VERY SOON ,
From 24 August 2020 /Monday onwards.
As for the second target prices –RM1.00 and above will be able to be achieved sooner than the majority of the investors thought otherwise,
on the way for limit up ( + RM0.30 )
Just like the ferocious bull that charged and hurdled on the King of the jungle -the Lion King.
============================================================================
Remarks
a.
b.
c.
LOW : RM 0.20 /27 March 2020
d.
e.
f.
HIGH : RM 0.95/ 10 August 2020
============================================================================
REASONS
MOST OF THE RUBBER GLOVES FACTORIES, LOCATED IN MALAYSIA
ARE IN THEIR FULL CAPACITY FOR THEIR RESPECTIVE PRODUCTIONS,
ADDING NEW LINES,
ADDING, BY EXTENDING NEW FACTORIES SPACES FOR PRODUCTIONS
NEW FACTORIES ARE READY FOR NEW PRODUCTION,
EXAMPLE RUBBEREX CORPORATION (M) BHD.,
CAREPLUS GROUP BERHAD
WHO THEY WILL PURCHASE THESE DIPPING LINE SYSTEMS
OF COURSE, THE ONLY TWO LISTED COMPANIES
HLT GLOBAL BERHAD
K SENG SENG CORPORATION BERHAD/5192
BOTH ARE LISTED IN KLSE
ISSUED BY SEE RESEARCH
(SENSING EAGLE EYES RESEARCH )
============================================================================
KSSC/5192
HIDDEN GEM IN GLOVE DIPPING LINE SYSTEM
DO NOT HAVE TO WAIT TO LONG
LIMIT UP VERY SOON
QUOTE AND CREDIT TO targetinvest
Author: targetinvest | Publish date: Fri, 7 Aug 2020, 12:04 AM
Join me at my telegram channel https://t.me/targetinvest88
Subscribe to my blog email at https://targetinvest88.blogspot.com
Today got very very good and interesting company that will maybe see limit up a few rounds due to many investors overlooking on this company potential despite being directly related to GLOVE INDUSTRY, and enjoy the support from top glove companies like TOPGLOVE and KOSSAN..
This unknown company is hidden as a steel pipe manufacturer, but actually got a 100% owned company doing set up for glove dipping line system
Remember to allocate some bullets / funds for
KSSC - 5192,
because this stock is super undervalue.
STOCK MARKET PRICES ARE 6 TO 8 MONTHS AHEAD OF THE CURRENT ECONOMIC SITUATIONS.
There is one subsidiary under KSSC (100% wholly owned) named KSG ENGINEERING SDN BHD
KSG ENGINEERING WEBSITE
There are end to end consultant and fabricator and contractor to build glove dipping line for large company such as TopGlove.
They also provide spare parts
KSG ENGINEERING MAIN CUSTOMER
As you can see, KSG ENGINEERING is supporting TOPGLOVE, KOSSAN (2 of the TOP4 glove manufacturer in the world)
The closest competitor with listed glove dipping line provider is HLT, which have market cap 1.66 billion.
If based on current valuation, KSSC should be worth RM 20 already. But since this is a little bit over the board, what about RM 4? Just grow 10 times the market cap?
So have to get ready KSSC to be limit up a few round in a row!!! We know that a lot of gloves company are buying lands and setting up new factory in a big big aggressive manner to cater for the demand. KSSC will aggressively benefit from this.
Short term TP RM 1.50