NOW SHOWING : THE TRILOGY OF FAST & FURIOUS SHOW - PART 13 --
WHICH TYPE OF SPECIAL DISH YOU DESIRE , the small & limited leftover
food waste
OR the delicious mouth watering
" SATAY " SALMON
GIGANTIC & REMARKABLE RECORD AWARD OF CONTRACT -
RM 420 MILLIONS TO KGB / 0151
Author: SEE_Research
| Publish date: 17 September 2021
SHOWING : THE TRILOGY OF FAST & FURIOUS SHOWS
PART 13 (UPDATED 10 ) ---
Cardi B , Vin Diesel , Paul Walker or the strong man Mark Felix
Author: SEE_Research
| Publish date: 17 September 2021
LEFTOVER FOOD WASTE
Vin Diesel , Paul Walker or the strong man--- Mark Felix
Author: SEE_Research
| Publish date: 17 September 2021
---
THE TRILOGY OF FAST & FURIOUS PART 13 (UPDATED 13 )
---

Cardi

B ,

Vin Diesel , Paul Walker or the
strong man Mark Felix
Which Fast & Furious Character Are YOU ?
The Good , The Bad , The Ugly
Which Fast & Furious Character Are YOU ?
Cardi B ,Vin Diesel , Paul Walker
or the
strong man Mark Felix
" 2 " -
TOP PICKS POSITIVE MOMENTUM STOCKS IN SEPTEMBER 2021
KLSE KGB + KGB WB + OCB /5533
=======================================================================
Latest Official Announcement in
KLSE
KELINGTON GROUP BERHAD
("KELINGTON" OR "THE COMPANY") -
AWARD OF CONTRACT WORTH ABOUT
RM420 MILLION
Type
Announcement
Subject
OTHERS
Description

KELINGTON GROUP BERHAD ("KELINGTON" OR "THE COMPANY") - AWARD

OF CONTRACT WORTH ABOUT

RM420 MILLION

The Board of Directors of the Company is pleased to announce that Kelington Technologies Sdn Bhd ("KTSB"), a wholly-owned subsidiary of Kelington had on

14 September 2021 received an award of contract from a manufacturing company at

Sama Jaya Free Industrial Zone in Kuching to undertake the construction work with respect to their

Sarawak Expansion Project ("the Contract").

The manufacturing company is owned by a

US multinational company,

a world leading

developer, manufacturer, and provider of data

storage devices and solutions.

The Contract value is worth about RM420 million subject to the actual amount of works carried out, depending on variation orders, scope options and value engineering. The works shall commence in mid-September 2021 and expected to be completed by 31 December 2022.

The Contract is expected to contribute positively to the earnings and net assets of Kelington for the financial years 31 December 2022 and 31 December 2023.

None of the Directors and/or major shareholders of the Company and/or persons connected to them have any interests, direct or indirect in the Contract.

The Company does not foresee any exceptional risk other than normal operational risk associated with the Contract.

This announcement is dated 14 September 2021.
---
Announcement Info
| | |
| --- | --- |
| Company Name | KELINGTON GROUP BERHAD |
| Stock Name | KGB |
| Date Announced | 14 Sep 2021 |
| Category | General Announcement for PLC |
| Reference Number | GA1-14092021-00053 |
=======================================================================
Western Digital to build
RM1bil plant in Sarawak under
RM2.3bil Malaysian expansion
KUALA LUMPUR: American hard disk drive manufacturer
Western Digital has set aside RM1 billion
of its RM2.3 billion additional investment in
Malaysia to build a new plant in Sarawak.
The balance of RM1.3 billion would be used to upgrade its existing facilities particularly in Penang, Western Digital (Malaysia) Sdn Bhd chairman Datuk Syed Hussian Aljunid said.
The RM2.3 billion will take Western Digital's total investment in Malaysia to almost
RM18 billion since establishing its operations here in 1973.
The Prime Minister's Office (PMO) had earlier announced that the new investment was agreed upon during a meeting between Prime Minister Tan Sri Muhyiddin Yassin and Syed Hussian on Thursday.
The new investment by Western Digital reflected the government's ability in managing the economy and bringing back investors' confidence despite the Covid-19 pandemic, PMO said in its statement yesterday.
Muhiyiddin welcomed any company wanting to invest in a high-impact and technology-based industry here, it added.
"The government through the Ministry of International Trade and Industry, Malaysian Investment Development Authority and other related agencies are always committed to attracting investment and convincing investors to invest or make additional investments in Malaysia.
"Western Digital's additional investment reflects high confidence of foreign investors towards the government in helping investors to expand their investment and operations in the country," PMO said.
Meanwhile, Syed Hussian said the company's decision to channel new investments was driven by the favourable operating conditions and support from the Prime Minister and government ministries.
"Western Digital Malaysia wants to express our profound gratitude to the Prime Minister and the government for their continued support of the local manufacturing industry especially during the Covid-19 pandemic.
"The unrelenting efforts to balance public health and the needs of manufacturers is a testament to the Prime Minister's unwavering commitment to the well-being of Malaysian citizens and its economy," Syed Hussian said at a press conference here yesterday.
He said the RM2.3 billion would be used to expand the company's facilities in Penang and Sarawak.
"Of the total, RM1 billion will be utilised to build a new factory in Kuching, Sarawak, which will add 30 per cent to our hard disk drive production capacity, and RM1.3 billion is for new equipment facilities," Syed Hussian added.
Western Digital currently has facilities in Penang, Selangor, Johor and Sarawak.
Syed Hussian said the new investment was expected to provide additional employment opportunities for 2,000 people.
He also said Western Digital's salary cost in Malaysia would increase by RM80 million annually.
"The company currently employs over 9,000 people in Malaysia whose contributions are critical to the global supply chain of storage devices, data centre systems and cloud storage devices," he added.
==============================================================================================================================================
Please clip on video clip
Western Digital Market Cap:
17.76B for Sept. 14, 2021
Historical Market Cap Data
| Data for this Date Range | |
| --- | --- |
| Sept. 14, 2021 | 17.76B |
| Sept. 13, 2021 | 18.06B |
| Sept. 10, 2021 | 17.90B |
| Sept. 9, 2021 | 18.14B |
| Sept. 8, 2021 | 17.93B |
| Sept. 7, 2021 | 18.65B |
| Sept. 3, 2021 | 18.96B |
| Sept. 2, 2021 | 19.03B |
| Sept. 1, 2021 | 18.85B |
| Aug. 31, 2021 | 19.51B |
| Aug. 30, 2021 | 19.16B |
| Aug. 27, 2021 | 19.53B |
| Aug. 26, 2021 | 19.32B |
| Aug. 25, 2021 | 20.22B |
| Aug. 24, 2021 | 18.76B |
| Aug. 23, 2021 | 19.23B |
| Aug. 20, 2021 | 18.54B |
| Aug. 19, 2021 | 18.39B |
| Aug. 18, 2021 | 18.84B |
| Aug. 17, 2021 | 18.83B |
| Aug. 16, 2021 | 19.05B |
| Aug. 13, 2021 | 19.45B |
| Aug. 12, 2021 | 19.21B |
| Aug. 11, 2021 | 20.55B |
| Aug. 10, 2021 | 20.17B |
| Aug. 9, 2021 | 20.82B |
Aug. 6, 2021
21.18B
Aug. 5, 2021
20.66B
Aug. 4, 2021
20.00B
Aug. 3, 2021
20.37B
Aug. 2, 2021
19.92B
July 30, 2021
20.00B
July 29, 2021
19.85B
July 28, 2021
19.56B
July 27, 2021
19.21B
July 26, 2021
19.80B
July 23, 2021
19.64B
July 22, 2021
19.42B
July 21, 2021
19.85B
July 20, 2021
19.91B
July 19, 2021
19.40B
July 16, 2021
19.77B
July 15, 2021
20.61B
July 14, 2021
21.56B
July 13, 2021
21.58B
July 12, 2021
21.83B
July 9, 2021
21.61B
July 8, 2021
20.89B
July 7, 2021
21.35B
July 6, 2021
21.30B
July 2, 202
=======================================================================
ON TARGET PRICE : RM 2.50
ON TARGET PRICE : RM 2.50
ON TARGET PRICE : RM 2.50
Kelington Group - Bonanza! And More to Come
Date:
15/09/2021
Source
:
KENANGA
Stock
:
KGB
Price Target
:
2.50
|
Price Call
:
BUY
Last Price
:
1.66
|
Upside/Downside
:

+0.84 (50.60%)
---
A huge surprise! KGB clinched its largest job win worth RM420m, doubling its existing order-book which was already at all-time high levels before this. The job entails a turnkey construction of a new semiconductor fab in Kuching for a US listed memory company which will begin immediately as the US client is scrambling for capacity to keep up with the surge in memory chip demand. This brings YTD order wins to a new high of RM764m while order-book hits a record RM822m, nearing its current market cap. KGB remains our top hidden gem pick owing to its healthy job pipeline and secular growth story. Maintain OUTPERFORM with a higher TP of RM2.50.
Largest job win; 4x its typical contract size. Kelington Group (KGB) surprised us with its single largest job award ever worth RM420m (4x the size of typical contracts) from a US listed semiconductor manufacturing company at Sama Jaya Free Industrial Zone in Kuching to undertake a turnkey construction for an entire new semiconductor fab, focusing on memory chip. KGB is tasked with handling the whole project, involving all three of its business segments (UHP, Precision Engineering and General Contracting). The job will begin immediately and is slated to be completed by end-2022 as the US customer is urgently in need of new capacity to accommodate the surging demand for its memory and data storage products. This is in line with our observation on the tech space that chip shortage will remain in the foreseeable future as the surge in semiconductor demand continues to outpace capacity expansion.
Orderbook nears current market cap. Inclusive of this recent win, KGB has secured a record-breaking RM764m (vs. FY19 of RM490m) new job wins in 2021, exceeding our expectation of RM500m. Meanwhile, its outstanding order-book has ballooned to another all-time high of RM822m, which is more than double of FY20 revenue. Interestingly, its order-book has grown very close to its current market capitalisation.
Sufficient resources to take on more jobs. The recent completion of one of its large projects in Penang couldn't have been timelier as this frees up resources for the group to take on the new turnkey job in Kuching. Note that the relationship of higher revenue recognition and overhead expense is nonlinear, which means KGB is able to enjoy economies of scale and better margin as we anticipate the group to achieve back-to-back record revenue and earnings for FY21 and FY22.
Still, more to come. Reiterating our positive view, we expect more fab expansion to come and KGB is in a favourable position to benefit from more UHP jobs, with the management showing no signs of slowing down in terms of securing new jobs. The group's tender-book remains elevated at RM1.1b.
Raise FY21E-22E earnings by 4% and 33% to RM32.3m and RM47.0m, representing growth of 85% and 46%, respectively.
Maintain OUTPERFORM with a
higher Target Price of
RM2.50 (previously RM1.50)
on FY22E PER of 33x (+1SD to 3-year peer mean), justified by the group's healthy job pipeline and secular growth story.
Risks to our call include: (i) slower revenue recognition due to Covid-19, (ii) downturn in semiconductor sales, and (iii) delay in liquid CO2 ramp up.
Source: Kenanga Research - 15 Sept 2021
=======================================================================
Let us witness another explosive run up on the prices
in another 14 trading days , will it be
fast & furious to

RM 2.00 and
above RM 2.50
=====================================
============================================================================================


Please clip on the short video
Which Fast & Furious Character

https://www.youtube.com/watch?v=JXW8_h6cvUo
---
The History Behind the Hercules Hold:
The Pillars of Hercules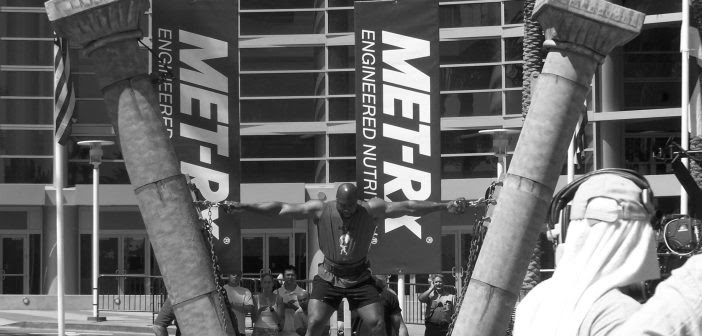 The mythological tale of the Pillars of Hercules, tells a story that Hercules himself, while having to cross a mountain on his way to the garden of the Hesperides, used his superhuman strength to smash a mountain into two pieces that was blocking his way, rather than climb over it. When these two pieces of the mountain fell into the sea, they formed what we know of today as; Gibraltar and Monte Hacho. Ever since this tale of what happened within the strait of Gibraltar was told, these two halves of the mountain have been known as the Pillars of Hercules.
Although in today's world we do not know of people with such superhuman strength as the described Greek gods. The tale of Hercules and how he managed to smash through a mountain creating to separate huge rocks, lives on. This is why when we see the strongmen performing these super extreme holds, this is the closest thing to superhuman strength as we know it. This is why holding up two huge concrete pillars is known as the Hercules hold. Although the strongmen of today hold these pillars from falling down, this is how we would imagine the incredible Hercules would have held these rock formations from falling down if they had been a danger.
About The Hercules Hold
The Hercules hold requires the strongman to hold up two giant pillars of 160kg each for as long as possible, this is a true test of power, grip strength and determination. It is often the athlete that can best overcome the mental torment of being pulled apart by two massive weights that prevails, over the man with the superior grip or strength but cannot handle the mental torment that is applied.
The two pillars (or weights in less extravagant setups) are attached to chains which have handles for the strongman to grip hold of. The strongman stands in the middle, in this case between the two pillars and takes hold of a handle in each hand before the pillars are released. Once the pillars are released they start vigorously pulling the strongman in opposite directions. The man who can hold onto the pillars for the longest time is declared the winner.
Training for the Hercules Hold: The Hercules Hold is very difficult to practice as it is not often that you find two falling pillars with chains and handles on for you to hold. Even creating a makeshift way to practice this can be very dangerous depending on what you are using to hold onto. Although there are not many things that can replicate this hold, the closest thing to being able to hold a good amount of weight in each arm in this way is within a gym. While using a gym, if you take the cable crossover machine (one with adjustable height), you can replicate this hold by putting the weight nice and high on both cables, at a height slightly below your shoulders. Find a few people within the gym or even your friends if they are available, who can help and pass you a handle in each hand to hold. Once you have hold of both handles and the heavy weight is trying to pull you apart. Stay central and try to hold this weight for as long as possible. Although in the Hercules hold, you see the strongman hold on until he cannot anymore, this is only recommended if the people who are assisting you can grab the cables for when you let go. If this is not possible try to train yourself and improve your grip strength, but do not suddenly drop the handles if you have heavy weight on. One reason for this is because if you are new to this strongman exercise, you may cause yourself injury and secondly, if you suddenly let go and weights start smashing together in the gym, you may lose your membership!
Current World Records
The official record for the Hercules Hold was set at the Giants Live Wembley in 2019 and is in the name of Mark Felix with a stunning time of 83.62 seconds. Since then Mark Felix has gone on to set a new world record in the Hercules Hold event at Giants live Manchester in 2019 with a time of 87.52 seconds. This is currently the highest time achieved within this event and is currently the world record.
| Date of Event: | Name of World Record Holder: | Location of Event: | Record Time: |
| --- | --- | --- | --- |
| Sep 7th 2019 | Mark Felix | Giants Live, Manchester Arena | 87.52 seconds |
| July 6th 2019 | Mark Felix | Giants Live, Wembley Arena | 83.62 seconds |
========================================================================================================================================================================================

Kelington records
11-fold hike in 2Q net
profit