The Thinker Touch

Author: thethinker | Latest post: Fri, 22 Oct 2021, 10:41 AM

You Never See It Coming...
Author: thethinker
| Publish date: Fri, 22 Oct 2021, 10:41 AM

---
For newcomers, it may seem like a good idea (and an exciting prospect) to purchase a company that has a compelling tale to tell investors, even if it has no revenue or profit track record. However, the reality is that when a business loses money year after year for an extended period of time, its investors will typically accept a part of those losses.
If, on the other hand, you prefer companies that generate income and even profit, Three-A Resources Berhad may be of interest (KLSE:3A). Now, I'm not suggesting that the stock is particularly inexpensive at the moment; nonetheless, I can't shake an appreciation for the business's profitability. In comparison, loss-making businesses behave similarly to a sponge for cash - except that, unlike a sponge, they do not necessarily yield something when squeezed.
Three-A Resources Berhad's Earnings Per Share Are Growing at a Rapid Pace
Even modest earnings per share (EPS) growth can add significant value if it is sustained year after year. As a result, it's unsurprising that some investors prefer to invest in prosperous enterprises. Three-A Resources Berhad's EPS jumped from RM0.063 to RM0.083 during the last year, similar to a falcon taking flight. That is a commendable 30% increase.
I like to look at earnings before interest and taxes (EBIT) margins in addition to revenue growth to get a sense of the company's growth quality. Three-A Resources Berhad maintained consistent EBIT margins over the last year, despite a 12 percent increase in revenue to RM487 million. That is advancement.
Are the Insiders of Three-A Resources Berhad Aligned With All Shareholders?
Personally, I want to see a large percentage of insider ownership in a company, as this indicates that it will be run in the shareholders' best interests. As a result, we are glad to disclose that insiders of Three-A Resources Berhad hold a sizable portion of the business. Indeed, because they own 51% of the company, they will experience the same highs and lows as ordinary shareholders. This leads me to believe they will be incentivized to plan for the long term, which is something I admire. Insiders have invested RM270 million in the business in absolute terms, based on the current share price. That should be sufficient to keep them focused on shareholder value creation!
Is Three-A Resources Berhad A Stock Worth Adding To Your Watchlist?
Given my conviction that share price should follow earnings per share, you can imagine my reaction to Three-A Resources Berhad's impressive earnings per share rise. Additionally, the high amount of insider ownership excites me and indicates that I am not alone in appreciating the earnings increase. Rapid growth and self-assured insiders should be sufficient to justify additional research. Thus, the response is that I believe this is a worthwhile stock to watch.
WELL, RM1.30 JUST AROUND THE CORNER....
CIAO!
Author: thethinker
| Publish date: Tue, 19 Oct 2021, 11:11 AM

---
Helo Everyone..

Today is a good day for us to create one telegram channel for our fan. You can join us via the link below. This link only available for a limited time. Once close, no more invitation will be open.

THE THINKER SYNDICATE
Author: thethinker
| Publish date: Sun, 10 Oct 2021, 11:44 AM

---
Hi everyone....how's your trading performance since last week? Seems like our market start to gearing up for another bull run.
Today i would like to talk about what will happen with Destini this coming week.
On August 26, Destini announced about their PP had resolved to fix the issue price at 18.7c.
What we didn't know is who's the taker?
From my reliable source, one prominent investor took that PP. This prominent guy is related with a few trending stocks now such as OPCOM & COMPLET.
On Sept 22, Rozabil start to acquired more units in Destini.
The best part is, i heard Destini will announce something this week. And this announcement will trigger Destini share price.
Be the first to book the ticket before sold out!
CIAO...
Author: thethinker
| Publish date: Tue, 28 Sep 2021, 2:23 PM

---
Helo fellas! Today i got something to share about Destini Berhad.
Destini Berhad is a Malaysian investment holding firm that provides technical solutions to the aviation, marine, land systems, and oil and gas industries on a global scale.
On 15 Sep, Muhayuddin Musa has been appointed group CEO of Destini Bhd, while former president Datuk Rozabil Abdul Rahman will continue to lead the company in his new capacity as executive chairman.
Rozabil, 49, is a significant shareholder in Destini and has served as CEO since January 2011.
He took over from Tan Sri Rodzali Daud, who left the firm to pursue personal interests, according to Bursa Malaysia papers today.
Rozabil, as executive chairman, is likely to delegate day-to-day operations to incoming CEO Muhayuddin.
Muhayuddin, 59, previously served as managing director and chief executive officer of Computer Forms (M) Sdn Bhd from 1998 to September 2021.
Muhayuddin Caezar Bin Musa has served as

Destini Berhad's Group Chief Executive Officer

from September 15, 2021. From 1998 to September 1, 2021, he was the

Chief Executive Officer and Managing Director of Computer Forms Malaysia Bhd

. Encik Bin Musa previously held the position of Managing Partner of a marine logistics company.
He served as the Financial Officer of Lembaga Letrik Negara's Chief Accountant's Department in Kuala Lumpur from 1985 to 1987 and as the Consumer Accountant of the LLN District Office in Johor Bahru. He left the public sector in 1987 to join the commercial sector, where he served as Senior Credit Officer of United Overseas Bank Sdn Bhd (Formerly, Chung Khiaw Bank Ltd.). Throughout his career in the banking industry, he had several positions with both domestic and international banks. He entered the commercial sector and served as Corporate Affairs Manager and Managing Director of one of

Federal Furniture Holdings (M) Bhd's

subsidiaries.
From January 12, 2002 to September 28, 2005, he served as an

Independent Non-Executive Director of Kumpulan Powernet Berhad and APB Resources Berhad

. Encik Bin Musa earned a Bachelor of Commerce (Honours) degree from Ottawa, Canada's Carleton University in 1985. He earned a Diploma in Accounting from the University of Technology Malaysia and a Bachelor of Laws (Hons) from Staffordshire University in the United Kingdom.
Destini was recently

awarded a contract by Repsol Oil and Gas Malaysia

to offer tubular handling and conductor installation equipment and services.
With the granting of the contract, the group now has an order book for its energy segment worth RM486.63 million. It has already recovered 56 percent in the last month following a downgrading by CGS-CIMB Research in March due to their core net loss of RM129 million being nearly five times the RM27.1 million for the financial year ending Dec 31, 2020. (FY20)
Our Bursa Soothsayer predicts Destini will gain

RM0.45 per share.
Destini Bhd has entered into an agreement with Keretapi Tanah Melayu Bhd (KTMB) to establish a joint venture (JV) business, ET Sdn Bhd (ETSB), to extend its capabilities in the rail industry in terms of maintenance, repair, and overhaul (MRO).
What i heard about Destini, they will recieve another contract
with KTMB
and announce this week.
If we look on Destini's Volume Distribution today and past 5 days, There's a lot of buying activities circulating inside.
Yesterday got huge trades at 26.5c. Heard that this activities involving politician from related party that close with Destini.
Chart wise, Destini already breakout the first level of resistance (28.5c). This should trigger huge buying momentum within this week. Let's ride the trend and enjoy the profit!
Prediction : Destini will gain RM0.45
ciao!
Author: thethinker
| Publish date: Sun, 26 Sep 2021, 10:33 AM

---
THE Federal Land Development Authority (FELDA) is rumoured to be interested in selling a share in developer Encorp Bhd.
The asking price is around RM1 (a share). FELDA paid a significant price for its investment, thus it is now examining a variety of choices.
According to another source, FELDA is also considering selling a block of shares to a bumiputera entrepreneur who can turn things around, and if the share price rises, FELDA will quit the company.
FELDA, through its subsidiary Felda Investment Corp Sdn Bhd (FIC), purchased a 49.5 percent ownership in Encorp from Tan Sri Mohd Effendi Norwawi in May 2014 for RM239.72 million, or RM1.55 per share, triggering a mandatory general offer. FIC also offered Encorp's redeemable convertible unsecured loan stock for 55 sen per warrant and RM1.55 (RCULS). To sum it all up, FELDA acquired 72.27 percent of Encorp after paying RM306.11 million.
Anjakan Masyhur Sdn Bhd, the vehicle of Azhar Mohd Awal and Azman Hanafi Abdullah, is another significant shareholder in Encorp, with a 12.65% ownership stake.
Anjakan Mashyur has been an Encorp shareholder since September 2007. Azhar and Azman are not members of Encorp's board of directors. Anjakan Mashyur is most likely controlled by businessman Tan Sri Syed Mokhtar Albukhary, based on its address (110 Jalan Maarof, Bangsar, Kuala Lumpur). It is worth mentioning that the tycoon's firms all share the same address.
Strand Mall generates a lot of interest for Encorp
It is thought that Encorp is currently reviewing some of the inquiries, but the company is also not in a rush to sell because it intends to revitalise the mall and the surrounding region by giving it a new lease on life.
Strand Mall is part of Encorp Strand, an 18.6-hectare integrated commercial complex created by Encorp in collaboration with Selangor State Development Corp. (PKNS).
Red Carpet Avenue, a 90-foot-wide and 800-foot-long covered, climate-controlled al fresco boulevard, Encorp Strand Garden Office, and Encorp Strand Residences are all part of the RM1.4 billion construction.
The mall, which has a net lettable space of 435,000 square feet, debuted in May 2014 and was Encorp's first foray into retail development and administration.
When the mall opened, Kota Damansara was ecstatic.
The mall features three levels of retail space with over 200 stores and 2,133 parking spaces. Its tenancy is made up of 30% education, 30% food and beverage (F&B) businesses, 25% entertainment, and 25% fashion.
Encorp's aim, according to Hussein, is to ensure that Strand Mall establishes an excellent track record, sustained income, and strong branding in the eyes of consumers.
Encorp has received inquiries, he said, and a few conversations are underway with operators and stores interested in operating or leasing the mall.
"We're currently speaking with them. If all goes well, we hope to work with them to operate the mall and bring in additional new tenants, particularly on the F&B side."
Encorp owns around 275ha of landbank, which might last until 2029. About 15ha of this is in Shah Alam's Encorp Cahaya Alam, 259ha in Melaka's Bukit Katil, and 1ha in Perth, Australia.
Rumours regarding FELDA selling its stake is just around the corner!
ENJOY THE RIDE. CIAO...
Author: thethinker
| Publish date: Tue, 7 Sep 2021, 1:17 PM

---
WHAT'S UP GUYS!
HOPEFULLY EVERYONE IS WELL AND ALWAYS IN GOOD TRADE
Today i wanna share with you about MQTECH.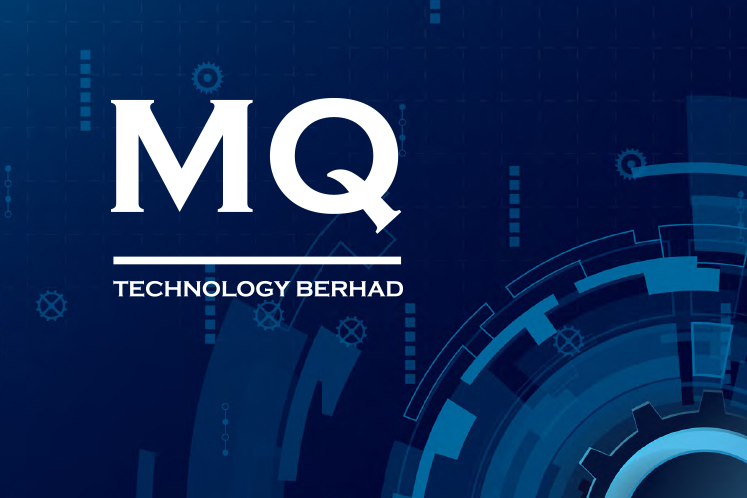 MQTECH was incorporated in Malaysia under the Companies Act, 1965 on 2 December 2003 as a private limited company under the name MQ Technology Sdn Bhd. Subsequently, on 13 February 2004 it was converted to a public limited company and since then assumed its present name. MQ Technology Berhad (MQ) is an investment holding company which subsidiaries provides advanced and world class high precision mould making, magnetic coils for hard disk drive and Services to help our clients accelerate vital progress in their industries.
MQ Technology Berhad, an investment holding company, manufactures and sells molds, tools, dies, jigs, and fixtures primarily for use in the manufacture of hard disk drives in Malaysia, Thailand, the United States, and internationally. The company also designs, develops, and manufactures advanced suspension tooling, progressive tooling, and semiconductor cavity/encapsulation molds for application in the hard disk drives and semiconductor industries; and advanced automation modules/ assemblies for digital data storage, medical instrument systems/devices, and optoelectronics applications and related components. In addition, it offers car spare parts; plastic molds, metal molds, and blowing molds for plastic products; and tooling products, jigs, and fixtures for use in electronic and semiconductor industries. Further, the company engages in the marketing and operating of gaming related businesses, as well as in the theme park business.
- High Precision Toolings parts & modular asembly for Hard disk drive,
Automotive and Medical industries
- High Precision trim form diesets for semiconductor industries
- High precision part fabrication
- Auto Trim form machines
- Smart Tilt sensor for LED, Solar and Hard disk drive industry application
- Cost effective Up-gradation with new features
Precision Tooling / Process Division
The process is equipped with modern technology in our manufacturing facilities to ensure effective implementation of design standards. The precison processes involves turning, cutting, milling grinding, wire-cut, drilling, and profiling of a work piece / materials according to customer requirement. Our Computer Numerical Control Wire EDM machine employs high precision technology for finishing the process of grinding, surface finishing and the micro cut process.
As an integral part of a precision solution provider, the division provides specialized solution for milling and drillinmg services. The division is equipped with advance technology. The Group is currently equipped with Agie Charmilles technologies computer numerical control machines with a tolerance limit of +/- 0.0015mm. The division also consists of trained specialists who are capable of operating the machines to its utmost potential.
Today. MQ precision process division is serving an expanding list of multinational clients with diverse requirements in the telecommunications, semiconductors ad disk drives industries.
Automation, Design and Protyping Division
Our automation division design, develop and manufactures automation equipments, used mainly in the Semiconductor and Hard Disk Drive industries.
We work closely with our customers to customise the designs in accordance with their requirements.
Automation Division fabricates, commissions and provides maintenance services for our machines.
Partnership with customers through conceptualization, design and manufacture of new products and provide one stop solution.