Hi guys,
So far so good. Top Beneficiaries of ECRL Are PRESTAR, TALAMT, AZRB, T7 GLOBAL, MASTEEL & LAFARGE CEMENT
This evening Calvin will highlight the Salient Factors of LAFARGE
And these are the Top Reasons to be bullish
1) BY ITS VERY NATURE CEMENT IS A FRAGILE PRODUCT. ONCE EXPOSED TO WATER OR MOISTER CEMENT WILL HARDEN. That is why you hear of Steel Dumping but not Cement Dumping?
Steel can be shipped on the high seas of the world BUT Not Cement BECAUSE Cement can harden on transhipment in the open sea
And being bulky at 50 kg bag for Rm15 to Rm18 per bag - the transport cost is too prohibitive
THAT IS WHY THE CEMENT FACTORY LOCATED NEAREST ECRL WILL BENEFIT THE MOST - IN TIME, COST & PRACTICALITY
LAFARGE CEMENT IS LOCATED IN RAWANG - 10 MINUTES FROM SERENDAH WHICH ECRL IS PASSING
2) LAFARGE ALREADY SIGNED A RM270 MILLIONS CEMENT SUPPLY CONTRACT WITH ECRL CONTRACTORS BEFORE IT WAS CANCELLED. SO FOR PRACTICAL & PRAGMATIC REASON LAFARGE CONTRACT WILL BE RESTORED AGAIN
See
CONTRIBUTING TOWARDS BUILDING MALAYSIA (FROM LAFARGE YEAR 2017 AR REPORT)
Lafarge Malaysia has been a part of the nation's progress and growth for 65 years contributing to the construction of homes, buildings and infrastructure. Thanks to the number of large infrastructure investments in the country, we have had the opportunity to contribute our expertise and products to these projects, reinforcing our reputation as the preferred supplier for complex projects.
We have been privileged to play a role in landmark projects such as the Petronas' Refinery and Petrochemical Integrated Development (RAPID) project in Pengerang, Johor. RAPID gave us the opportunity to deliver the quality, the logistics solutions and the health and safety standards required by high value complex projects. Petronas has awarded Lafarge Malaysia numerous Focused Recognition Awards throughout the project as acknowledgement of us meeting their needs and for our good Health & Safety performance at RAPID. We are also the concrete supplier of choice for power plant constructions having supplied to many power plant projects such as Jimah East Power Plant, Manjung 4 & 5, Tanjung Bin and the initial Jimah facility.
As far as high-rise building is concerned, we are involved in the construction of Merdeka PNB 118 mega tower. This project requires stringent conditions and tremendous coordination involving multiple parties. We have recently secured the supply to packages for both the 24.4km SUKE and 20.1km DASH three-lane, dual-carriageway, elevated expressways, and most recently the East Coast Rail Link (ECRL) project.
THE ABOVE WAS EXTRACTED FROM LAFARGE YEAR 2017 ANNUAL REPORT
3) NOW LAFARGE IS NOT JUST DEALING IN CEMENT ALONE - LAFARGE IS ALSO STRONG IN STONE CHIP OR AGGREGATES AS WELL. LAFARGE HAS 6 QUARRIES FOR AGGREGATES
AND RAILWAY TRACKS NEED LOTS AND LOTS OF AGGREGATES
SEE
RAILWAY TRACKS RESTING ON STONE AGGREGATES TO KEEP THEM IN PLACE (ABOVE)
BELOW ARE STONE AGGREGATES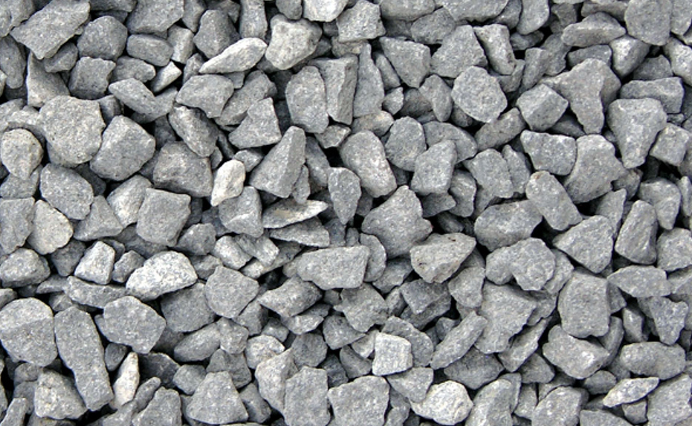 AND THESE ARE NOT CHEAP ANYMORE (AND LAFARGE HAS CORNERED THE MARKET)
LAFARGE GOING TO MAKE TONNES OF MONIES SELLING AGGREGATES FOR ALL THE 688 KILOMETER OF ECRL TRACKS
3) CEMENT MIXER TRUCK ONCE LEAVING THE CEMENT PLANT MUST UNLOAD ITS CONTENT WITHIN ONE HOUR LIMIT DUE TO STRINGENT QUALITY CONTROL
I used to buy Cement mixed with aggregates from Daiman for my contruction job in Iskandar
I got a fried who also sell Cement by delivery through Cement Mixer at a lower cost
So I tried to place an order from his Cement Plant in Kota Tinggi
He told me he is not able to supply me as I was in JB CBD
It is too far away from Kota Tinggi
Just a delay it might exceed One Hour Limit & his cement will be wasted.
The Cement Truck must deliver and unload all its content within ONE HOUR LIMIT. And also clean the rotating Cement Drum or else the residue cement will harden & spoil the Drum
See
ONLY LAFARGE CEMENT MIXER TRUCK IS NEAREST ECRL. FOR TASEK & YTL CEMENT THEIR PLANTS ARE IN PERAK
(JUST ONE STATE TOO FAR)
SO LAFARGE WILL CAPTURE THE LION SHARE FOR BOTH CEMENT AND AGGREGATE SUPPLY OF THE ECRL
NOW BEFORE ECRL WAS CANCELLED LAFARGE WAS TRADED ABOVE RM4.00
AFTER IT WAS CANCELLED LAFARGE SHARE PRICE EVEN CRASHED BELOW RM2.00
IN COMING DAYS WHEN ECRL IS RESTORED EXPECT LAFARGE TO RISE BACK ABOVE RM4.00 FIRST
THEN SEE IF THERE ARE SOME MORE OTHER BIG INFRAR PROJECTS
BEST REGARDS
Calvin Tan Research
Singapore
Please buy or sell after doing your own due diligence.