Dear friends
Both Gloves & Oil Palm Stocks are both reporting excellent results for this latest qtr results
Glove prices, however, are going down even after strong earnings, why? Palm oil earnings also very good and yet prices are still unmoved. What is happening?
For Gloves the market expects prices to get weaker & weaker in months yet ahead. That will be explained in this post
For Oil Palm stocks? They also equate it with Gloves which will be not sustainable due to ESG, lack of workers or prices going down again
Ok what do we SEE?
This is what We SEE
For gloves the past year earnings have been fantastic leading to euphoria
1) Many new glove wannabees have started new Glove Factories even though they were expert in property like Mahsing & others.
2) Malaysia Big Glove Companies like Topglove, Harta, Supermax, Kossan, Comfort, Rubberex & Careplus are now bloated with HUGE CASH Hoard & all in unison going for Full Expansion
3) Sri Trang Thai Glove also want to be World Champion
BANGKOK -- Sri Trang Gloves Thailand posted a record net profit in 2020 as the COVID-19 pandemic led to a huge increase in demand for the company's protective gear, persuading it to invest 48 billion baht ($1.6 billion) to triple its capacity by 2026.
Strong demand for medical-use gloves translated to a nearly twentythreefold expansion in net profit, to an all-time high of 14.4 billion baht. Sri Trang Gloves' revenue increased 2.5 times to a record high of 30.4 billion baht.
The company, which in June debuted on The Stock Exchange of Thailand, has upwardly revised its previous plan to increase production. Under the new plan, the company will ramp up capacity to 50 billion gloves next year and to 100 billion in 2026. It currently has a 32 billion-glove capacity.
4) But the Giant Behemoth is now Awakened = CHINA
China having seen new glove Billions minted by the Covid 19 pandemic is now going into Medical Glove production like never before
Since it only takes 3 to 4 months in setting up a 100% ready Glove Company in China there is little barrier to entry. In Malaysia all Glove taikos like TopGlove, Harta, Supermax & Kossan must run on the Glove Automatic Machines Made in China
See
See Jiangsu Bailixin Machinery Manufacturing Co., Ltd.
Hot Products made in China
But why didn't China produce the Needed Medical Gloves Themselves
Answer:
Because China never imagine Covid 19 minted so many new Glove Billionaires in Malaysia & elsewhere
SO THEY NOW KNOW AND WANT TO GET IN AS WELL
Since Glove Auto Machines are Readily Available in China (their own home Tuff) they could set up Glove Factories Faster than any place on earth
After all it only took China to set up Medical Hospitals in just 10 days
See
https://www.youtube.com/watch?v=MPW42b8kYEg
So there will be HUGE GLUT
4 Stages will happen to Glove business
Stage 1
The Price Above ASP
Now over.
Last year since June 2020 many nations have pre order, pre booked & PREPAID WITH UPFRONT CASH FROM 30% TO 50% TILL JUNE 2021 (This enables all Glove Companies to LOCK-IN HUGE PROFITS (If anyone cancels they will lose their deposit
The good times were very very good while it lasted and now no more price above ASP
Stage 2
Now is price war or price below ASP (Lazada Spore)
See
Stage 3
Sell near Cost or Break even just to survive (Alibaba: China)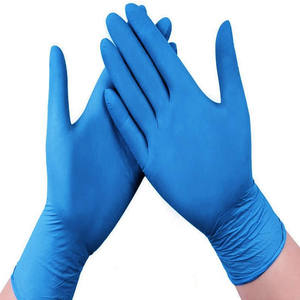 How to survive on 1/10 of 1 US cent?
Stage 4
Sellling below Cost or Force Liquidation Sale
This was what TopGlove Boss said in early days. Out of 250 Glove pioneers only 50 or 20% survived. The rest of 80% gone out of business or were taken one.
Now in 6 months' time there will be More & More Vaccinations, More face masks & Hand Sanitizers & Of Course More Monster Mountain of Gloves coming out
In one year's time many will see total price war & glut.
In 3 years time just the Spanish Flu lasted & ended by 3 years from 1918 to 1921 it will be game over. But the SUNK COST of All Glove Companies cannot stop production or else how to pay for the Loans, Maintenance, Workers' salary & Upkeep
What will be the Real Prices of Glove Stocks then? Can you SEE?
Now Oil Palm
We already mentioned the Demand for OIl Palm from
1) Consumption (50% of all Supermarket stuff contains palm oil
2) Palm Oil is being increasingly used as a Biodisel (The emphasis in Clean Green Energy)
3) Factors of drought in USA highplains & South America & Canada. Floods in China, Europe & India. Pests in Australia. High demand from Biodiel Refinery of USA
4) And demand from India 1.35 Billion people, for Nov 14 Diwali/Deepavali, Christmas & New Year 2022, February 2 2022 China Lunar New Year (15 days of feasting), Hari Raya in May 2021
All the above will spur Palm oil use.
But unlike Gloves there are barriers to entry
1) LIMITED LANDS
Both Malaysia & Indonesia have stopped giving out new licenses for New Oil Palm Industries. So there is now a limitation but human population continues to increase by 80 millions (1 % out of 8 billion people)
2) THE LONG TIME FACTOR
From Purchase of raw lands, to earthwork, to Approval, to planting, nurturing & final harvesting will take up to 6 years
So there won't be new competition till year 2026 & by then Oil Palm Companies would have enjoyed many quarters of High Sustained Profits
In 6 months more Companies will report better results as Simedarby plant expect Cpo prices to trade from Rm4000 to Rm4700 a ton till first quarter of 2022. And from there prices will gradually stabilise to Rm3200. That is still over 100% profit in view of production cost of cpo being Rm1500 range
Can we expect Most Palm oil Companies to reward share holders with higher dividends, Special dividends & also Free bonus & Free warrants?
What about 3 years later? Will demand subside?
See ahead
Phillips 66 starts up first renewable diesel unit at Rodeo refinery
Phillips 66 completed its initial renewable diesel project at its Rodeo, California, refinery as it moves forward with its Rodeo Renewed project – the complete conversion of the 120,200 b/d hydrocarbon facility into a 50,000 b/d renewable fuel plant by early 2024, CEO Greg Garland said on April 30
See in 3 years' time by 2024 Phillips 66 World largest Renewable Energy Refinery will create fresh impetus for Biodisel
"In April, the company completed its diesel hydrotreater conversion, which will ramp up to 8,000 b/d (120 million gallons per year) of renewable diesel production by the third quarter of 2021," he said on the first quarter results call.
The initial 8,000 b/d renewable diesel hydrotreater, known as Unit 250, started up in early April and is ramping up and running soybean oil, according to Robert Herman, head of Phillip 66's refining segment.
"It came up the first time and has run well," he said, about the diesel hydrotreater conversion from hydrocarbon to soybean oil feed.
So lots of soybean will then be needed. This is a structural change for biodisel as Soyoil goes up Palm oil will also go up in tandem
Now you know what we SEE ahead
True or not that is yet future.
Best regards
Calvin Tan
Jurong West, Republic of Singapore
Please buy or sell after doing your own due diligence or consult your remisier/fund manager