RENEWABLE energy specialist KPower Bhd somehow officially severed its 'sisterhood ties' with Serba Dinamik Holdings Bhd yesterday (Jan 17) with the elevation of its deputy chairman Mustakim Mat Nun to the position of executive chairman with immediate effect.
This redesignation exercise follows the resignation of Serba Dinamik's group managing director and CEO Datuk Dr Mohd Abdul Karim Abdullah as KPower's non-independent non-executive chairman on Dec 14 last year.
In his role as executive chairman, Mustakim who is also the group managing director will be responsible for leading KPower's board of directors and overseeing the group's business direction.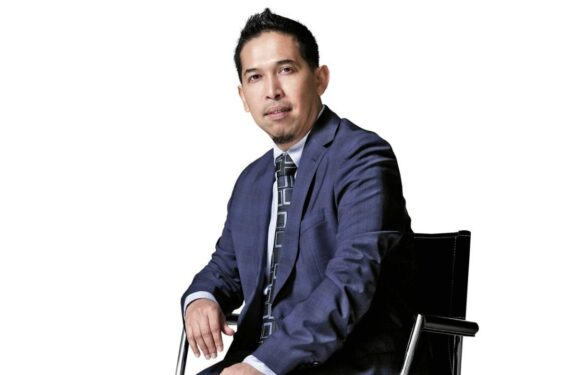 Having led the management and the group during the rapid growth period of the past two years, the appointment of Mustakim is hoped to further solidify and consolidate the group in its effort to strengthen the KPower's presence in the regional renewable energy industry.
Mustakim, 48, is currently KPower's substantial shareholder by virtue of his holding a 6.7% direct and 8.2% indirect stake in the company.
At the same time, Abdul Karim had ceased to be a substantial shareholder of KPower after having disposed of 79.04 million shares in the company on Jan 13, according to a Bursa Malaysia filing. Prior to this the Serba Dinamik head honcho held a 15.16% stake or 82.3 million shares in KPower.
Aside from Mustakim, KPower has also strengthened its board with the appointment of Ahmad Riza Mohd Saian, a fellow chartered accountant with Chartered Accountants Australia & New Zealand (CAANZ) as an independent non-executive director.
Ahmad Riza who was the group CEO of MyCreative Group (2017-2021), the Malaysian Government's investment arm for the creative industry, specialises in the areas of investments and valuations, value creations, mergers and acquisitions, stakeholders' management, financing, branding, operations and business.
He also served as an auditor for 10 years with stints in PricewaterhouseCoopers, Kuala Lumpur and PricewaterhouseCoopers LLP, Embankment Place, London.
Meanwhile, Sarawak Consolidated Industries Bhd whose 'sisterhood' with Serba Dinamik is still intact, announced yesterday (Jan 17) that it has been granted the green light by Bursa Malaysia Securities Bhd to resume trading tomorrow (Jan 19) after having issued its Annual Report 2021 which includes the annual audited financial statements (AFS) together with the directors' reports for 18-month financial period ended June 30, 2021.
SCIB further announced that the company's 45th annual general meeting (AGM) will be held virtually on Feb 28 at 11am.
Recall that SCIB was suspended with effect from 9am on Nov 9, 2021 for failure to issue its annual report that includes the annual audited financial statements together with its auditors' and directors' reports for the financial period ended June 30, 2021 within the stipulated time frame of Oct 31 pursuant to paragraph 9.23(1) of Bursa Securities' Main Market Listing Requirements (MMLR).
The company in which Abdul Karim is still the chairman with 24% stake was last traded at 20.5 sen which gave it a market capitalisation of RM119 mil.
https://focusmalaysia.my/kpower-scib-out-to-herald-better-days-as-serba-remains-suspended/