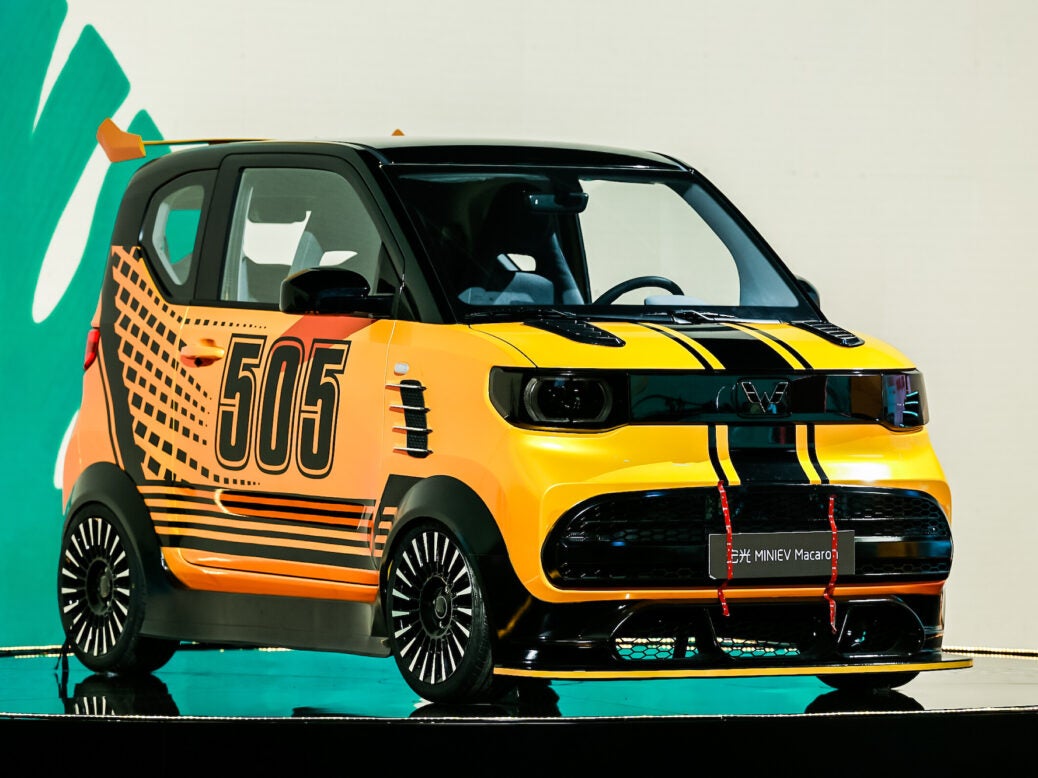 Thailand aims to lead southeast Asia's switch to ZEVs
There's regional competition to generate higher volumes and attract FDI.
Thailand has stepped up its efforts in recent months to establish itself as a major production hub for zero emission vehicles (ZEVs), as it looks to play a key part in the electric vehicle (EV) revolution that is already underway in the more advanced economies of the world.
Like other developing economies across Asia, Thailand has so far struggled to establish a significant domestic ZEV market, which is seen as key to attracting serious investment in this sector. Affordability will be the main problem to overcome in the short and medium term, while other issues such as range and recharging networks are being addressed.
Electric vehicles are typically far more expensive than their internal combustion engine (ICE) counterparts, due mainly the high cost of lithium-ion batteries which can account for as much as 40% of the total cost of an EV.
This year, sales of zero-emission light passenger vehicles in Thailand will likely struggle to reach a few hundred units. Similar levels of ZEV market penetration (or lack of) can also be seen in most major automotive markets in the ASEAN region, where governments have been unable to match the generous incentives and subsidies that are available to buyers in more affluent economies.
Governments in the region have also been preoccupied with providing support to their existing domestic automotive industries as they look to recover from the sharp economic declines caused by coronavirus-related lockdowns and restrictions on foreign tourist arrivals, which has substantially impacted spending power across the region.
Interest rates have been slashed to historic lows across the region and governments have also offered sales tax discounts and exemptions on conventional ICE vehicles to help revive domestic economic activity. This has done little to help improve the relative competitiveness of ZEVs in these markets.
Tariffs on imported vehicles, which can vary significantly depending on the country of origin, have also helped keep the comparative cost of ZEVs high. Effective tariffs on EVs imported from Japan are said to vary between 20% and 80%, while South Korean EV imports incur duties of 40%. These are currently under review by the Thai government.
Imports from China incur zero import tariffs, however, due to a recent bilateral trade agreement between the two countries. Chinese automakers are looking to lead Thailand's transition to ZEVs in a market dominated by the Japanese, with vehicle manufacturers such as SAIC Motor and Great Wall Motors (GWM) looking to beef up their ZEV ranges ahead of local production in the next few years.
Last month GWM said it plans to launch nine hybrid and BEV models in Thailand in the next three years and establish a local industrial supply chain to support EV production. SAIC-GM-Wuling is looking to bring in low-cost models, such as its Chinese best-selling Hong Guang small BEV which could prove to be very popular due to its low cost.
Long-established Japanese vehicle manufacturers and even luxury European brands have been slow to shift their focus to ZEVs in this region, with many reluctant to move on from their existing hybrid strategies. Honda Motor last month said it is carrying out a feasibility study for the production of EV and batteries in Thailand but added that its focus in the short term will likely remain with hybrids. Similarly, Toyota produces hybrids in Thailand but the automaker has yet to set out an EV strategy for the region.
Earlier this month Thai renewable energy company Energy Absolute Plc announced it had just completed construction of a 1-GWh lithium-ion EV battery plant in the country. While the facility's initial focus will be on supplying batteries for public transport vehicles including some 400 locally-produced buses and also for other means of transport including river boats, further investments may see it play a broader role in the country's future ZEV industry.
Thai energy group PTT Plc has signed a preliminary agreement earlier this year to establish an EV production joint venture with Taiwan's Hon Hai Precision Company with an initial production capacity of 50,000 vehicles per year, although the deal has yet to be finalised. A number of projects are also underway to build BEV recharging networks in the country.
Some initiatives have also been launched by the Thai government in recent months. The Ministry of Finance said it is preparing a package of tax incentives, temporary cuts in import duties and price subsidies to help reduce EV prices in the country, as it looks to take an early lead in attracting ZEV sector investment into the region. State-owned Metropolitan Electricity Authority (MEA) also said it will provide discounts on the price of electricity used to recharge EVs and has pledged to build a network of public charging stations.
While the country has set itself a distant target of achieving carbon neutrality by 2065-2070, it has much higher ambitions for its vehicle industry as it looks to maintain and even strengthen an already prolific automotive export industry. It has set a new target for locally made ZEVs, including battery-powered EVs and fuel-cell EVs, to account for 50% of vehicle production by 2030 – up from a previous target of 30%. It wants all vehicles produced in the country to be ZEVs by 2035, although this is unlikely.
Whether any of these targets are realistic remains to be seen, but the government wants the domestic market to play its part in the ZEV transition. The public sector will play a leading role, with 50% of government agencies and public fleets expected to switch 50% of their purchases to ZEVs by 2025 and 100% by 2030. By 2035, the government aims to have a total of 15m EVs in use in the country.
Many global vehicle manufacturers aim to reduce EV prices to close to ICE vehicle levels by the end of the decade in any case, which would help increase significantly the affordability of ZEVs in Thailand and in southeast Asia as a whole. Chinese manufacturers are likely to take the lead in making ZEVs widely affordable across the region.